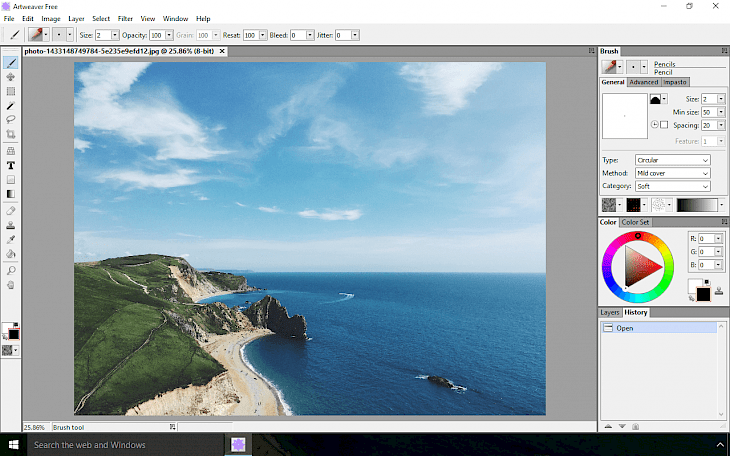 Download Artweaver Free
Artweaver Free is a full-featured painting tool with a huge set of predefined realistic brushes to paint creatively. You can also work together on the same document with other artists using the ArtweaverTeam web service.
Artweaver Free has a powerful and highly configurable brush system to simulate many different brushes. Each brush configuration can be saved as a new variant or even into a new category, and we have access to high precision 16bit brush engine for exact results. Many predefined brushes and paper, imagestamp, captured, presets and different brush types like Circular, Airbrush, Hairy brush, Pixel. You can also turn existing images into artwork with brushes by just cloning colors.
ArtweaverFree records the whole painting process as events and allows to save and later to replay them. Demonstrate other users your painting style or just show the progress from an empty image to finished artwork. Upload events to ArtweaverTeam and create a new team from them or show them in the gallery. Manageable presets. Free resizing, arrangement and docking of palettes. Support for layers and transparency and pen tablets including pressure, pen erasers and Tool-ID. Extensible by Plug-Ins to enlarge functionality.
You might also like