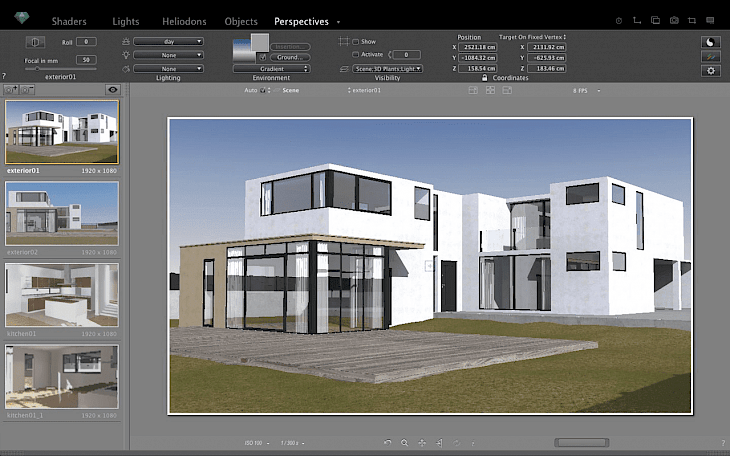 Download Artlantis Studio
Artlantis Studio 2020 is an application designed to create visualizations of interiors, buildings, and gardens. The program is dedicated to architects who want to create realistic 3D visualizations and get quick results without having to create their own models from scratch.
The process of creating renders in-app significantly speeds up the rich library of shaders and tools for managing objects and lights. Perform even the most advanced photo-presentation does not require extensive testing and experimenting with the settings of program parameters. The rendering engine generates a preview of 3D models in the working window. Artlantis Studio also features an automatic change in light intensity between the different lighting conditions like full sun, artificial light, dark, etc.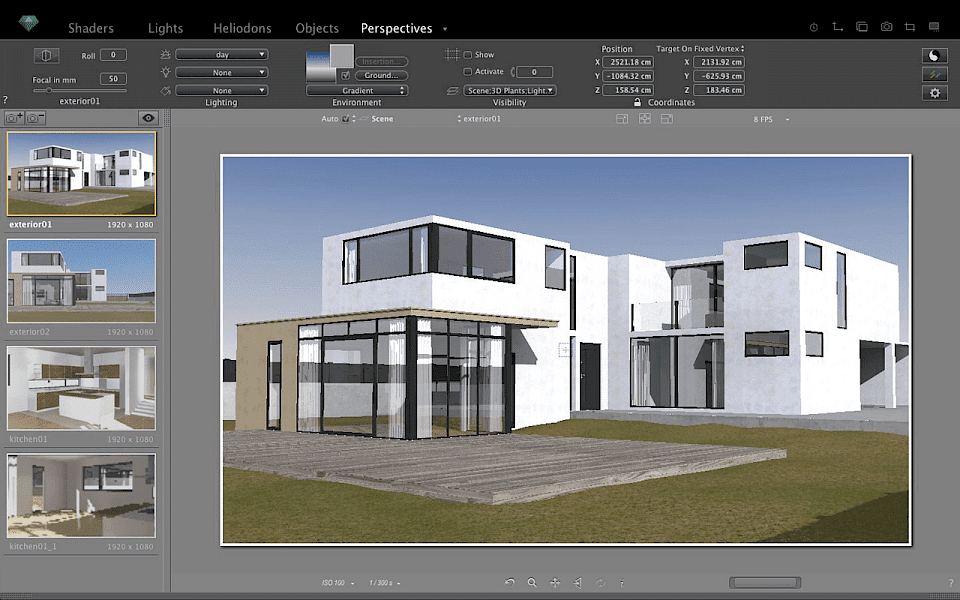 Artlantis Studio 2020 is also equipped with a function that allows you to assign prospects to each camera shot their own height and graphic material to the surface, background and foreground images. The application offers also a catalog displaying thumbnails of 3D objects sorted according to various criteria. In addition, the program offers shaders and textures to simulate water, grass and soil and some editing tools in 2D mode.
Creating animation in the program is extremely simple. Timeline allows you to intuitively create presentations and full control over camera movements and guides feature facilitates the creation of magnetic fluid animation sequence. Scenes can be enriched by extending the base models with additional facilities available in the built-store Media Store.
You might also like