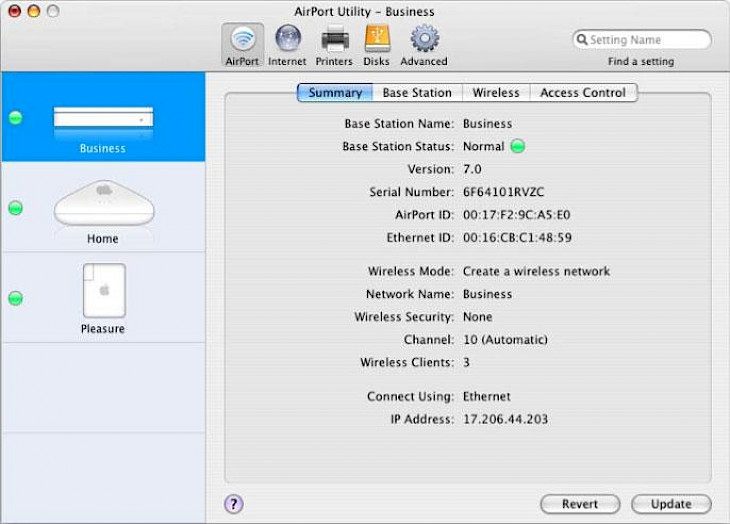 Download Apple AirPort Utility
About Apple AirPort Utility:
The apple airport utility is an application specifically designed for macOS that can be used to configure and control Wi-Fi networks using apple's airport express, airport extreme and time capsule. The airport express is used to extend a Wi-Fi network to a larger area, also it can be used to stream audio using Airplay. The airport extreme is a base station router which you would use when setting up your Wi-Fi system.
A time capsule is kind of a mixture of Airport extreme and a hard drive, having a storage of 2 or 3 TB. It can be used to automatically backup all your data. The apple airport utility has the ability to set limits on the time of the day when a wireless device can be accessed for internet usage. It is most used when parents want their children to get off their devices due to no network. Time limits can be easily set for different times of the day and different days of the week.
There is also an airport utility app on iOS devices but it does not have the ability to set any time limit on the wireless devices, due to which you will have to use the apple airport utility on the macOS. The software is also available for Windows officially, which will let its users set limits on wireless devices on Windows devices.
Key features and Highlights:
Windows/ macOS: This piece of software can easily be downloaded and installed on both, Windows and macOS, making it reachable to a higher audience.

Friendly UI: The interface of the application is very simple and anybody could operate it without worrying about software related jargons.

Set limits: Time limits can be easily set for different times of the day and different days of the week.

iOS support: The application supports iOS devices too, the only difference is that the iOS version of the application does not allows its users to set any limit on time.
Download and Install Apple Airport Utility:
On the website, click on the download button and your download should automatically begin.

After your download is complete, head towards the downloads folder on your PC and open the setup file.

Follow the on-screen instructions to change the settings as per your preferences and complete the Installation.

Once the installation is complete, search and launch the application on your system.

Simply choose the wireless devices on which you want to set time limits and set your time and date settings and you're good to go.
If you liked the software, you're most welcomed to submit your responses below. Thanks for downloading.
You might also like