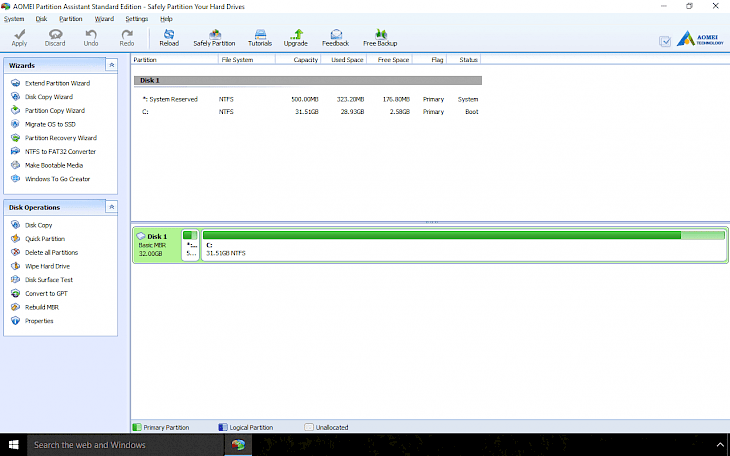 Download AOMEI Partition Assistant
AOMEI Partition Assistant is a free application to manage hard disk partitions. Software offers a lot of possibilities including option to create a portable Windows system on USB drives and migrate OS to SSD.
The application is able to recognize the most popular file systems including FAT, FAT32, NTFS and EXT2 / EXT3. For supported formats, the user can perform various operations such as reading, creating, copying, moving, deleting, formatting or resizing the selected partitions. AOMEI Partition Assistant supports all storage media interface SSD, IDE, SATA, eSATA, SCSI, Firewire and USB.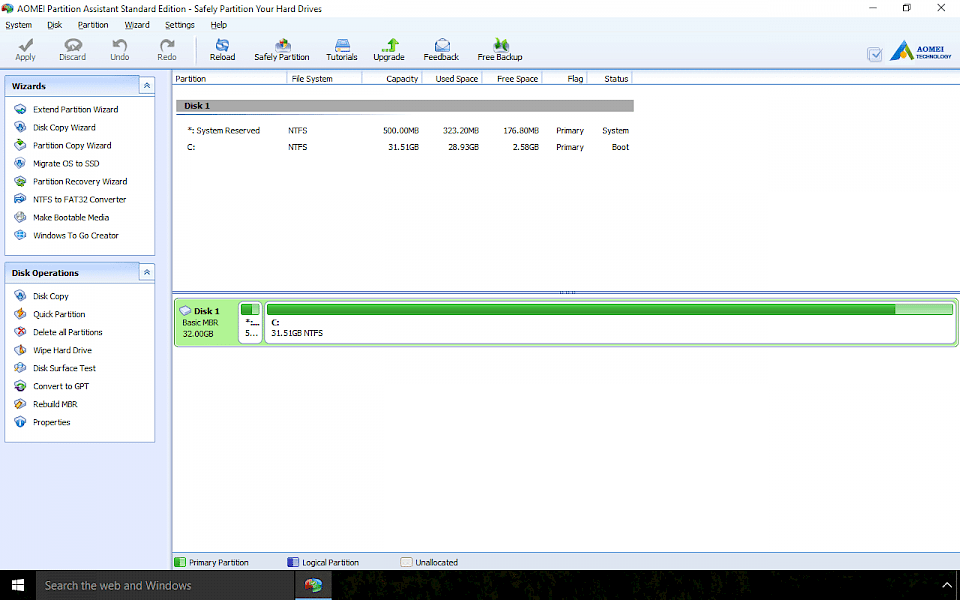 AOMEI Partition Assistantalso offers the ability to copy data and transferring the operating system partition \ contents of entire hard disks between storage media, create bootable CD, corrects errors in the master boot record (MBR) disks and convert formats between MBR and GPT.
In addition, users using the tool can alter the letters and label partitions, convert the system into logical partitions, check the errors in the various sectors of the hard drive, hide volumes, change partition flags and much more.
You might also like