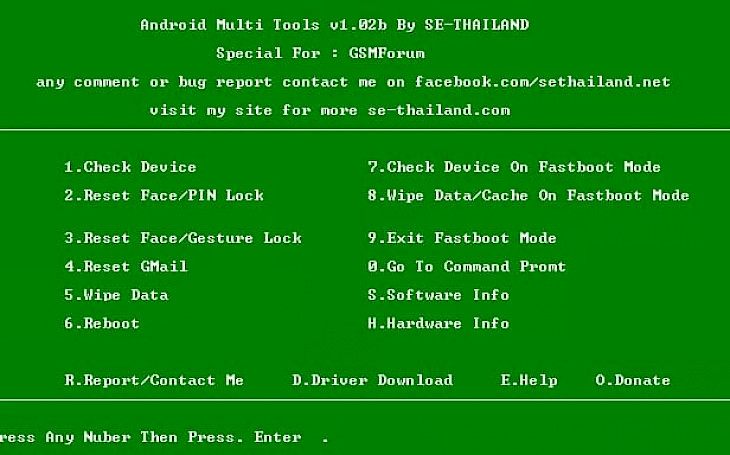 Download Android Multi Tools
Mobile phones have become a part of human lives were without them; humans cannot survive for another day. They have quickly changed how we communicate and store several things on it such that accessing any information hardly takes a couple of seconds in knowing about it. Moreover, there is more phone in this world than humans. Hence, the information that is stored on mobile devices has to be safe and secure.
For this, mobile phones come equipped with various security features that help in keeping them safe. Mainly speaking about android devices, there is face unlock, pattern, and even pin-codes that can be put into the mobile to open it. But what if you feel like resetting your pattern and have forgotten how to unlock it? Then we have software that will help out on this occasion.
What is Android Multi Tools?
Android multi-tools is a software that helps erase, format, and reboot any android device in the best possible manner. The software helps in such tasks and also it's an easy one to use and make the best outcome of. Moreover, the software offers a magnitude of features while being free and available for anyone to use. Let it be any old android device or the latest one; it does the job exceptionally well.
Key Features of the Software
The software offers multiple features, such as wiping data clean and rebooting of the device, resting everything in a device., fast boot mode, getting software info of device, hardware info, and more.
The software is free to use and download as well. There are no hidden charges whatsoever, and you get the complete freedom of using it to the fullest of extents.
The user interface is simple, where all the tasks you might want to carry out through the software are available on the application's homepage. Simply click and get the job done. It's that simple.
Minimum System Requirements
CPU – Pentium III or higher

OS – Windows 7 or higher

RAM – 1GB or higher

Storage – 150MB or higher
How to Download and Install Android Multi Tools on PC
The software is popularly available on multiple third-0party apps hosting sites. You can get any version of the software that you wish is the perfect match for you.
Install the software by clicking on the installer from the downloaded contents. It shouldn't take more thana. Few minutes to get things done.
Enjoy seamlessly wiping your device clean and rebooting it, resetting it, and much more, all through a click of a button on your computer.
You might also like