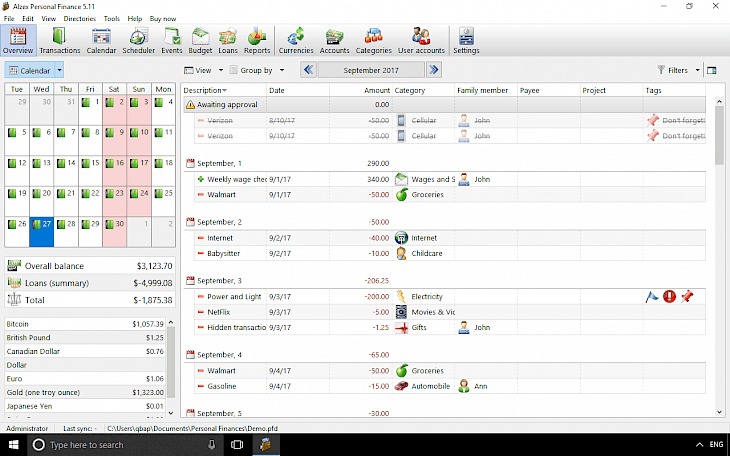 Download Alzex Personal Finance Pro
Alzex Personal Finances Pro is a great financial planning software. Using the app we can easily control revenues and expenses generated during the month. The software is available for download in a version for Windows, iOS, and Android.
Alzex Personal Finance Pro can manage any number of accounts, and each user has access to own base. The software allows you to efficiently manage expenses, create categories for individual elements, and classify transactions, adding into account individual family members and more. Several people can work with the same database file. It allows you to track users who create transactions, protect transactions from changes with a password and hide them from other users.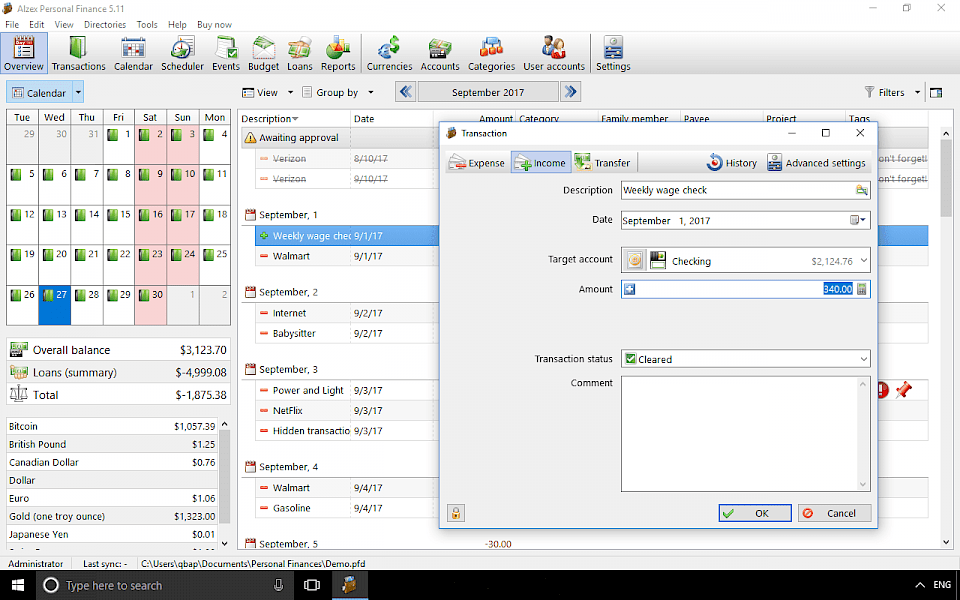 Alzex Personal Finances Pro offers also an option to download exchange rates automatically, schedule regular expenses, start from the stick or create an unlimited number of sub-categories of payment. Almost all currencies in the world, plus precious metals, and you can also add your own currencies. You can archive all information stored in the database and import QIF, OFX, CSV, and TXT files.
Alzex Personal Finances Pro can further generate advanced reports and display statistics in graphic form, there is also money borrow management system, built-in calendar, and budgeting option. The software offers a possibility to undo and redo any changes. Batch editing (grouping, renaming and other actions over sets of records), transaction grouping, sorting and a flexible system of filters.
You might also like