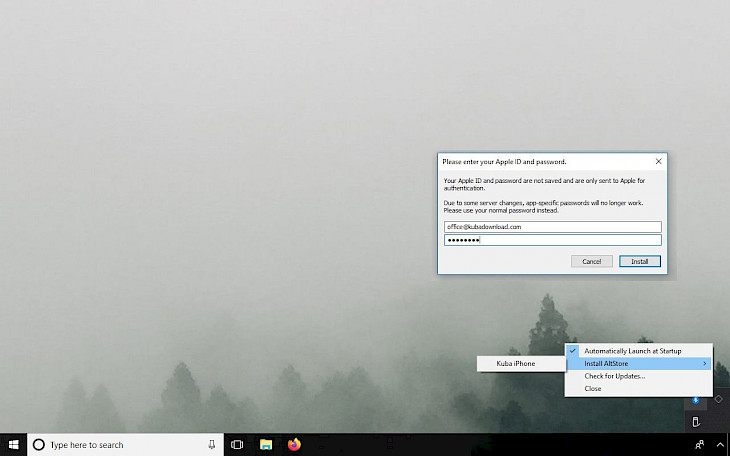 Download AltServer
AltServer is an IPA signing platform for Windows and macOS allowing users to sideload the AltStore app on supported iOS devices. This program is the only working alternative for Cydia Impactor that is compatible with the latest version of iOS 13.5. Sideload almost any IPA package for free using this software.
Free development certificate allows you to install up to 3 apps per device and sign no more than 10 ID's. Every 7 days after signing, you will have to connect your iPhone to your PC and repeat the install process. AltServer will sign IPA packages and send them back to AltStore for installation on the device.
Using AltServer you can re-sign and install any app with your Apple ID, upload apps over WiFi, refresh apps periodically in the background to prevent them from expiring (when on the same WiFi as AltStore), and also handle all IPA updates through AltServer for Windows and macOS. Works with iOS 12 and iOS 13 firmware.
What's more, AltStore offers an option to deactivate signed apps allowing you to switch between apps (max 10) without the 3 app limit. Jailbreak users can also install AltDaemon the on-device signing daemon that acts as a local AltServer allowing AltStore to install apps without a computer.
AltServer is released as an open-source project via GitHub. If you are a developer, navigate to the branch and view the source to understand how this program works. It uses some interesting methods to sign IPA files for iOS 12 and iOS 13.
Unfortunately, AltServer Linux is not available. Below you can find download links for all released versions of AltServer dedicated for Windows and macOS. If you need to install IPAs on older iOS firmware try AltServerPatcher. This hack can sideload jailbreak tools such as unc0ver, Phoenix, or h3lix on iOS 9+.
Since version 1.4 beta 1 AltServer supports also iOS 14. For the moment only macOS version is available for download.
Download AltServer
You might also like