Download AirParrot
AirParrot is a tool designed to transfer multimedia files and Windows or Mac OS desktop to TVs connected to devices such as Apple TV, Chromecast or Reflector application.
The program can be successfully used to send wirelessly movies, music, desktop or selected application window directly to our TV. The most interesting features of the app include the ability to desktop mirror desktop screen, send videos streams to supported devices, connect to multiple receivers at the same time, stream lossless audio, support for resolution up to 1080p and support for 5.1 audio technology.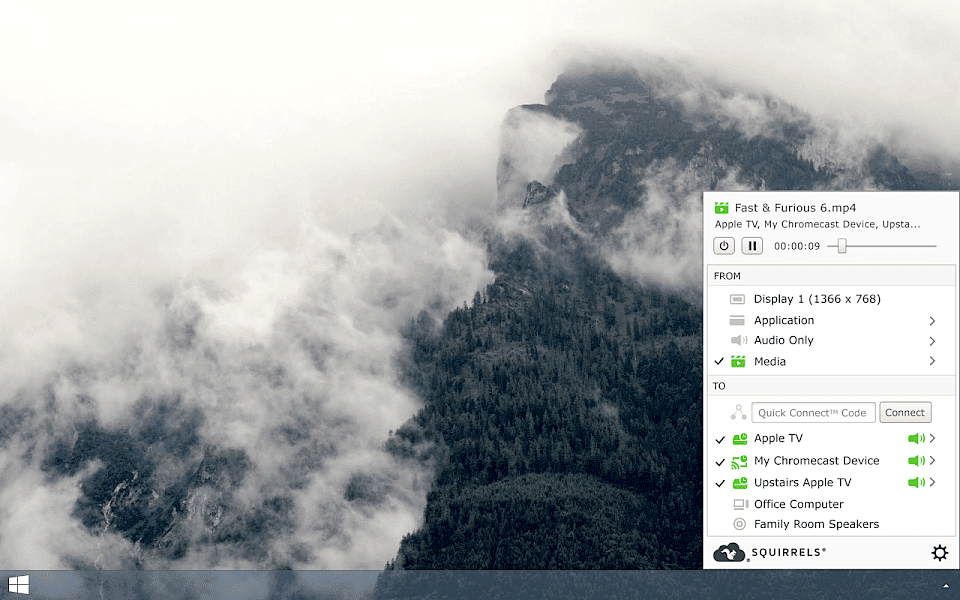 AirParrot offers also a option Quick Connect designed for faster connecting to the appropriate receiver and a function of temporarily stopping the streaming without disconnecting from receiver.
The application after installation is available from the system tray. In the main window, we have access to all features including the ability to connect with new devices, adjust the volume, the connection between the available modes or recent calls lists.
You might also like