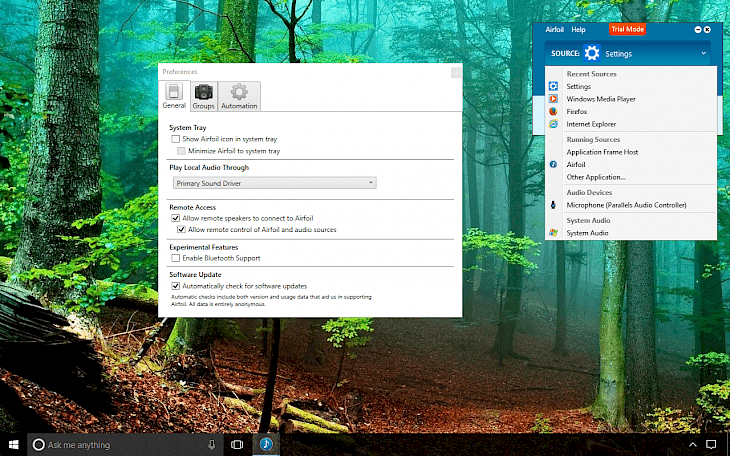 Download Airfoil
Airfoil allows you to send audio from your computer to outputs anywhere on your network. You can stream music through devices like the Apple TV, AirPort Express, and other AirPlay devices, as well as Bluetooth speakers, iOS devices (iPhone, iPad, & iPod Touch) and even other Macs and PCs.
Airfoil features include options like stream audio from any Mac to Apple TV, AirPort Express, or third party AirPlay devices, stream audio to any Cast device, including Google Chromecasts, as well as third-party devices like Cast-enabled TVs and speakers, stream audio to thousands of different Bluetooth audio speakers and headphones, support for multiple outputs with sync, and option to send audio to iOS or Android devices, as well as Mac, Windows, and Linux computers.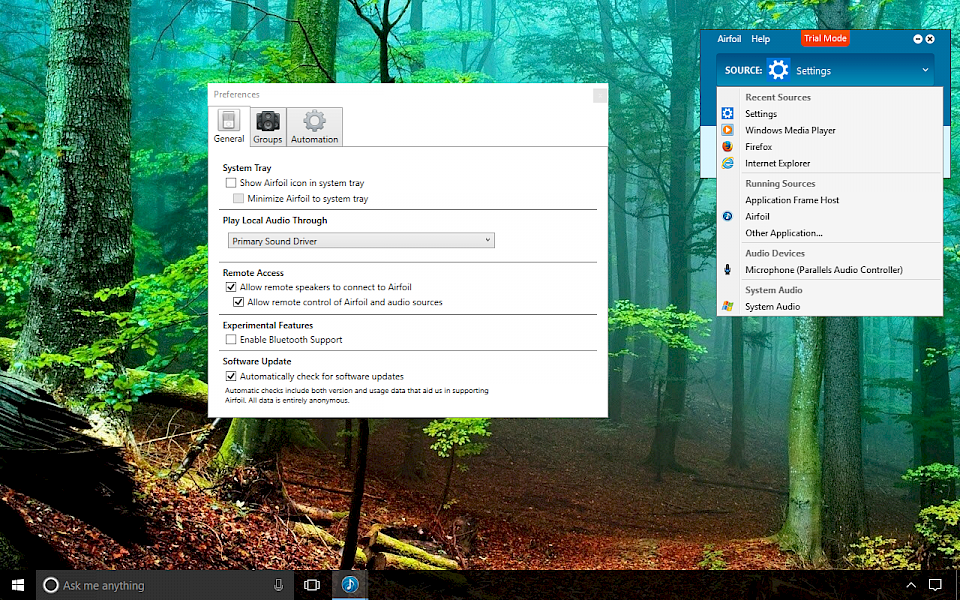 You can use Airfoil also to stream any audio playing on your Mac, from music services like Spotify and Pandora, web-based audio from Safari or Chrome, or anything else you like. There is also a option to remotely control Airfoil on your iOS device or other computer using Airfoil Satellite app.
You might also like