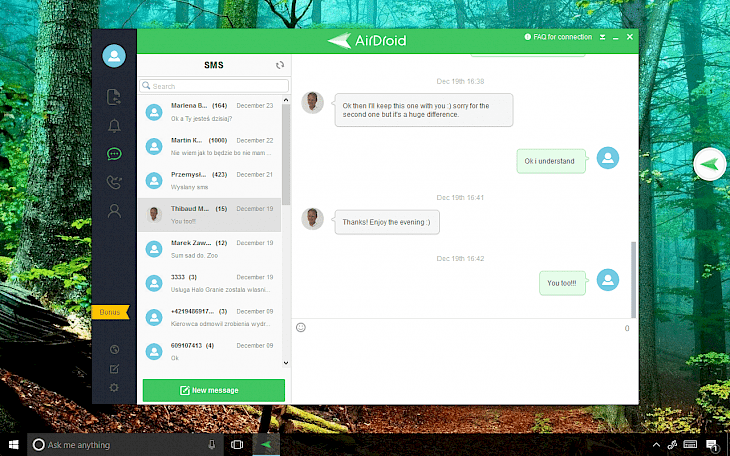 Download AirDroid
AirDroid is a fun software to control your phone or tablet with Android system from your PC or Mac. You can access useful functions from your mobile device when its connected to the same Wi-Fi network as you computer.
When the user will confirm connection to the device you will have access to control your device. AirDroid features include support for sending text messages, view call history, manage contact list, send and download files. You can also use AirDroid to take photos and videos nad make screenshots from your devices. There is also support for third-party apps including WhatsApp, Messenger. You can easily see text notifications and make replays directly from your desktop.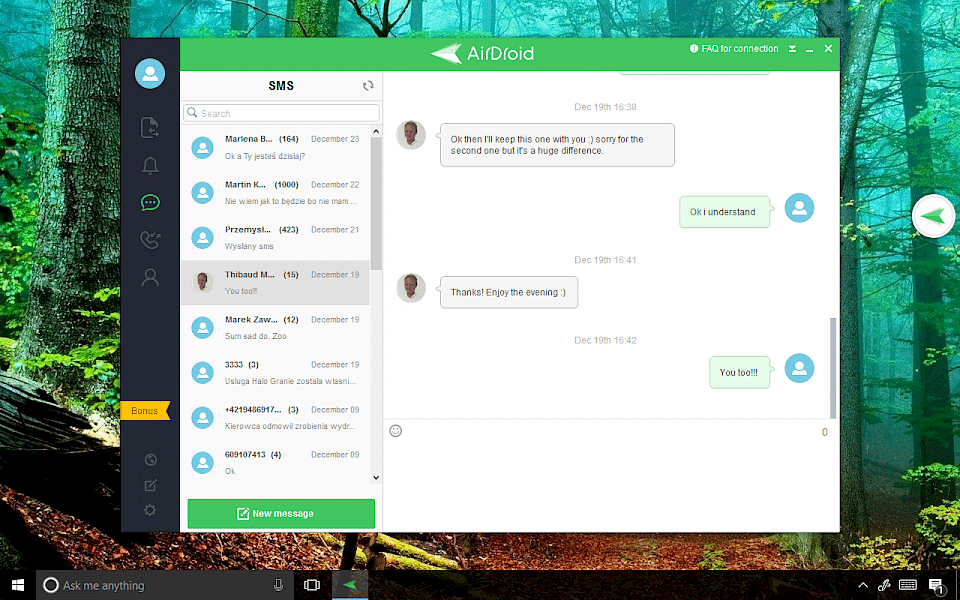 AirDroid is also available in Premium version with a lot of additional functions. You can buy a subscription to have access to AirDroid Premium features including transfer larger files by remote transfer, 1GB with Windows & Mac, take photos of people trying to unlock your device, connect up to 6 devices, remove promotion messages, dial phone numbers remotely from the web and talk on the phone, see through the lens of your Android device's camera remotely.
AirDroid AirMirror technology is a brand new way of interacting between PC/Mac and your Android. AirDroid offers also asscess to virtual keyboard and mose to control your Android device, there is also a option to connect to freinds devices to send them files from our desktop. You can download AirDroid for free.
You might also like