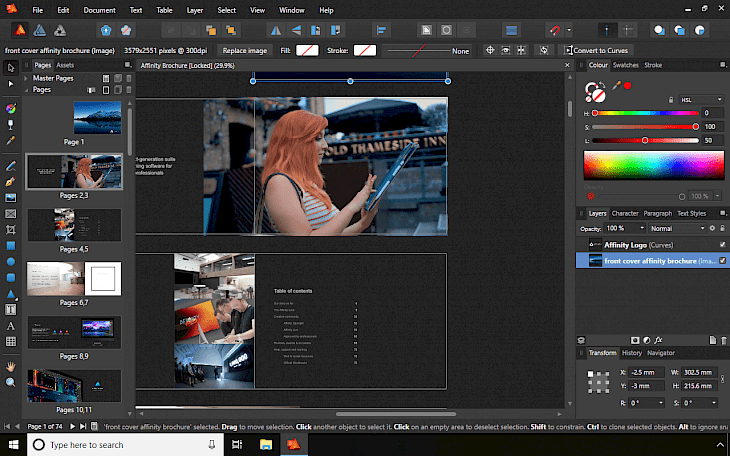 Download Affinity Publisher
Affinity Publisher is a DTP composition program designed to compete with Adobe InDesign. Similarly to other Affinity products, the developer gave us access to the free beta before the release of the stable version. The program has all the tools you need to submit a document for printing or digital publishing.
Creating DTP documents using Affinity Publisher, we can set the paper size, unit of measure and needed margins. By creating and editing a document, you can use well-known tools in the industry - text boxes with effects and rich formatting options, basic tools for editing graphics, vector shapes, hand-drawn curves, tables, transparency, gradients and layer effects.
Elements can be placed on layers, grouped, hidden and reordered. You can also use snap (magnet) to help you precisely align elements on the canvas. Affinity Publisher download is available for Windows and Mac users.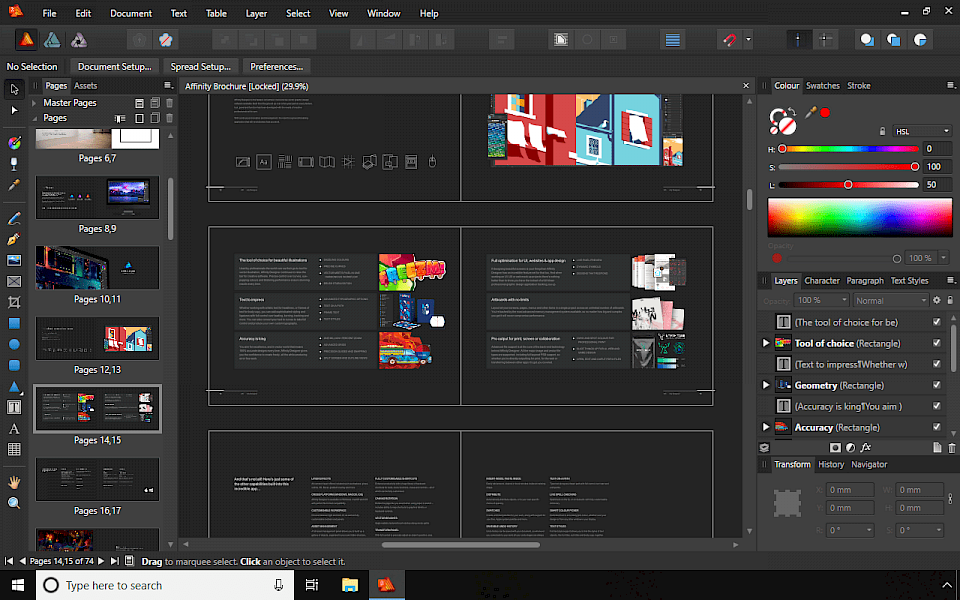 Affinity Publisher can import and export PDF, PSD, various graphic and vector formats. Unfortunately, it dosn't work with INDD format, saved by Adobe InDesign CC, or IDML from older versions.To download the free Affinity Publisher beta you need to register on the developer's website. We will receive the link to the installer after creating an account.
You might also like