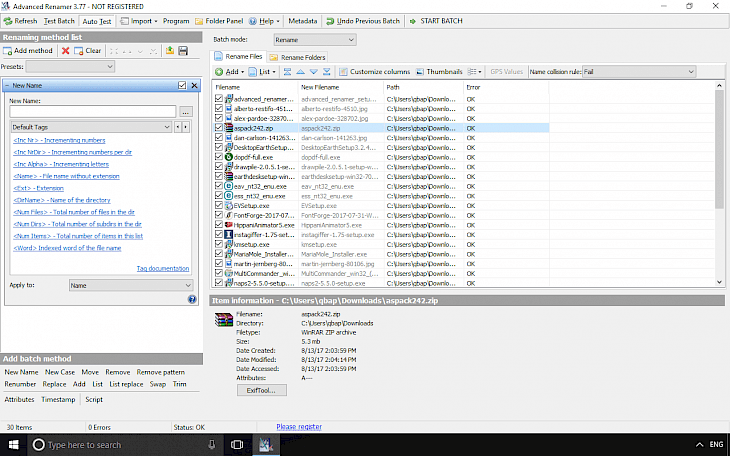 Download Advanced Renamer
Advanced Renamer is a powerful tool for mass renaming files and folders. The program offers many algorithms to change names including the possibility of coping information stored in the metadata, downloading data from the Internet, generating checksums and much more.
The application features 16 different methods to rename files that can be freely combined with each other. These include, among others, the ability to create new names based on predefined tags, manipulation capitalization, remove characters from a given position, numbering, generating new names on the list, delete the file attributes, etc. The tool also allows you to test your settings before the conversion process names.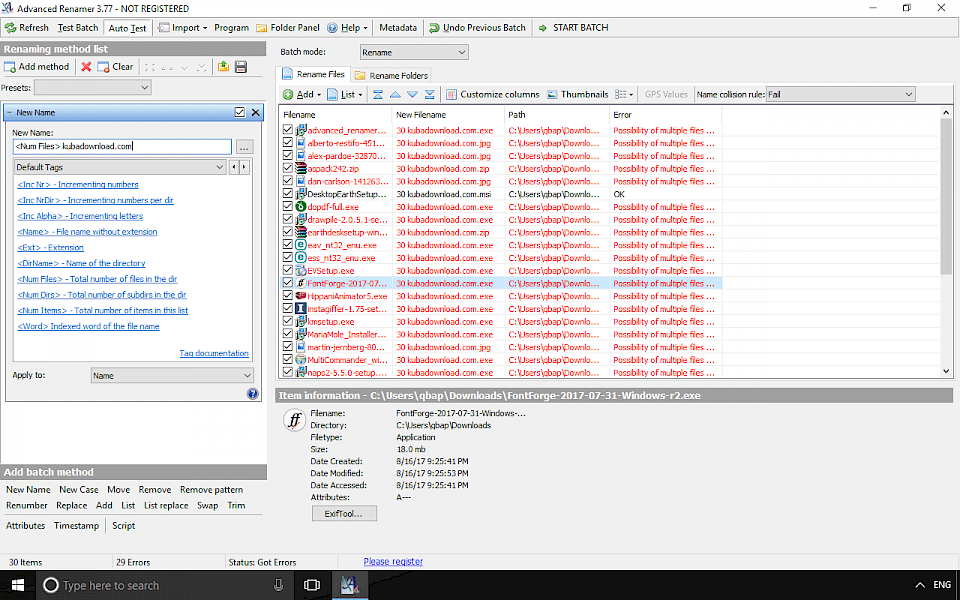 Advanced Renamer allows you to use the GPS data to file naming and gives you the ability to create their own methods in JavaScript. The tool can be used to work with graphics files and music. From it, we can import CSV files with lists of data to process and change file extensions.
The program displays thumbnails of image files, and also offers the option TV Show Import giving the opportunity to the appropriate naming of entire seasons of TV series. In addition, Advanced Renamer also equipped with a mechanism for copying and moving files to a specified location
You might also like