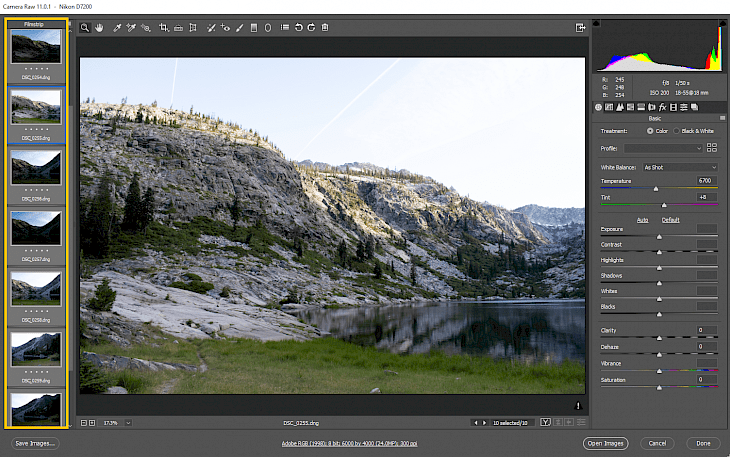 Download Adobe Camera Raw
Technology has made our lives relatively easy and comfortable. Every innovation does have its advantages and disadvantages. It's all thanks to how we use it and how we tend to cherish each invention. Especially in photography, things have become streamlined where software and hardware make the pictures come out great and vibrant. No doubt, the hardware side of things has stepped up impeccably; however, the software side of things still stays a bit back.
No matter how you shoot a photograph, things will be a bit weird here or there. However, to alter this, we would recommend using a few software that would make life easier and better. However, you would only be able to use the software if you could import the picture in RAW format to the computer. For the same, we have one exciting application that lets you do so. Check it out.
What is Adobe Camera Raw?
Adobe Camera RAW is Software that lets you import pictures from your camera to the computer system in RAW footage. Moreover, it's a software that enables you to import images directly to Adobe Photoshop as well. Thus, making the entire process of transferring photos from here and there much more comfortable. While it lets you import it, backing up the files and other saving work is done by this plugin that you need to have in your Adobe Photoshop software.
Key Features of the Software
Through the plugin, you can learn how to build profiles and alter images in your style and freedom. It's quite handy given that you can master the art of editing and making the true colors of your photos come to life.
Your imagination is your limit as you can edit images however you please. Change the contrast, increase the highlights, alter the brightness, and much more. The options are plenty, and you get a ton of options in the domain of customization.
Create once, have it forever
Through the plugin, you can simply create any photo just once and then save it to have it forever. All the images are updated back to Adobe cloud, where accessibility doesn't have any issue.
Minimum System Requirements
OS – Windows 7 or higher

RAM – 2GB or higher

Storage – 50MB or higher

CPU – Intel Core i3 or higher
How to Download and Install it on PC
The software is seamlessly available on Adobe's official website. You can get the plugin from here.
Once downloaded, then open it and install the plugin into your Adobe Photoshop.
Enjoy effortless editing tasks and saving procedures with minimal effort.
You might also like