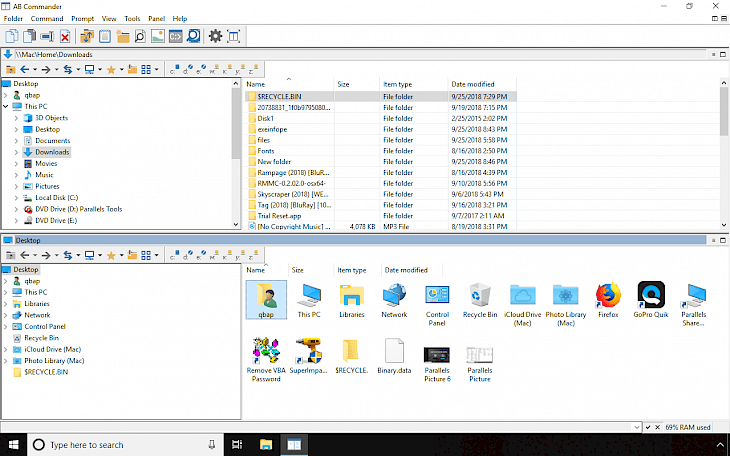 Download AB Commander
AB Commander is a file manager allowing you to work in two different folders at the same time, side by side, and perform operations with files and folders quickly. Like most regular file management, AB Commander allows you to copy, move and delete data, search for files or synchronize data between folders.
The program is focused primarily on speed. You can save time by using the quick access tools such as drive bar, history and favorites lists, customizable toolbars and keyboard shortcuts. AB Commander offers also a mechanism to rename many files at once, using file masks, or renumbering them sequentially, use filters to display only the types of files and folders you are looking for and a tool to search the contents of text documents.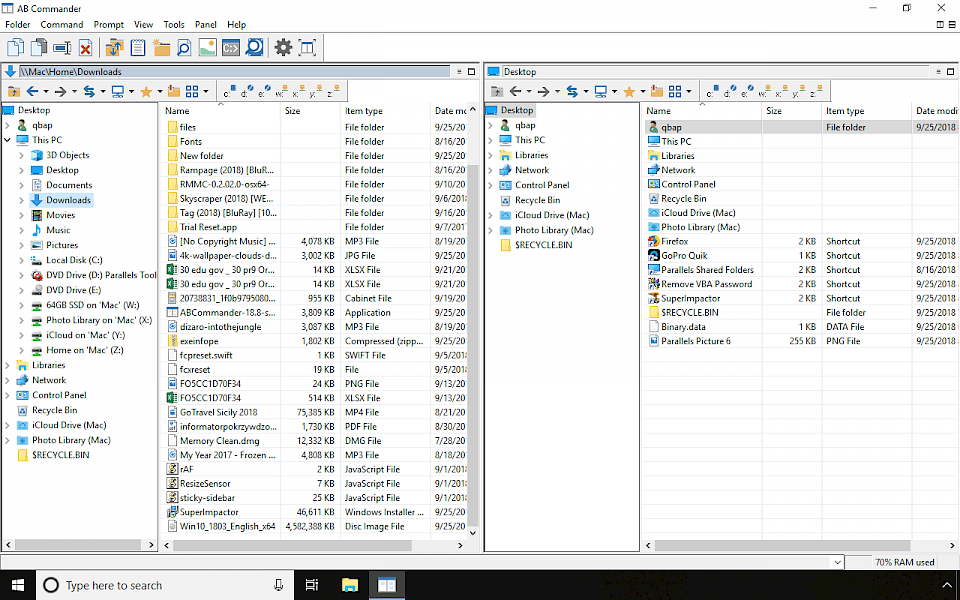 The file management tool comes with a full-featured text editor with the option to edit any kind of file, image viewer with the slideshow capabilities, file splitter, folder synchronizer and the module for processing massive files. You can change image resolution and or set the correct orientation. Moreover, AB Commander works both in the form of a window or in the full-screen mode providing quick access to the command line and virtual, and compressed folders.
AB Commander can manage files and folders on both NTFS and FAT/FAT32 disks, including the network and removable drives. From Windows XP to Windows 7, 8, and 10, with all service packs and hotfixes, all are supported by at least one of the available editions of AB Commander.
You might also like