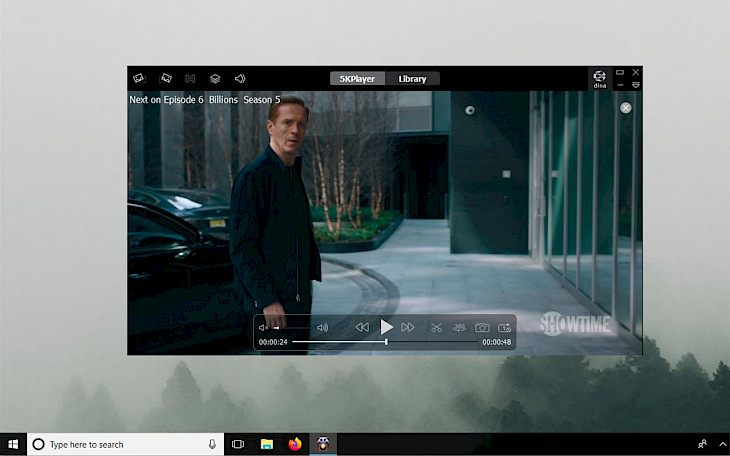 Download 5KPlayer
5KPlayer is a simple and powerful video player for Windows and macOS packed with a lot of useful features. Play video files with Hardware Acceleration and minimal consumption of CPU and GPU while decoding. What's impressive, 5KPlayer renders easily videos up to HDR 4K/8K and supports AirPlay and DLNA.
Download 5KPlayer video player for Desktop. The program was tested to work on 64-bit and 32-bit Windows XP up to Windows 10 operating system, and macOS Snow Leopard and higher. Install the latest version of the best free video player.
Play 4K 8K HEVC AV1 HDR videos with no stutter, no choke, and no glitch. 5KPlayer supports all popular media formats and many types of subtitles. What's more, cast movies to DLNA and AirPlay supported devices and listen to internet radio.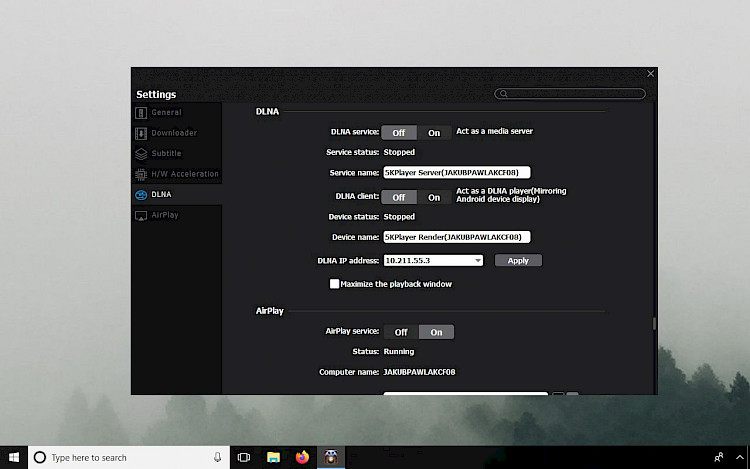 5KPlayer 4k player for Windows supports almost all video and audio formats. Play video incl. 360-degree, music files, DVDs, live radio, IPTV/M3U, etc. Render HDR videos in MP4, H.265/264, AV1, VP8/VP9, MTS, MKV, and VR 360° on Windows 10 and macOS. Play online streams, HD Dashcam, phone recordings, and DVD movies.
One of the most exciting features packed with the HD player is support for GPU acceleration powered by NVIDIA, Intel, DXVA, and AMD hardware. Play videos with no stutter and no glitch on any computer. If you appreciate the best audio quality you will be happy to know that the app plays Dolbys, RStereo, and DTS multi-channel surround. Of course, popular audio formats are also supported MP3, AAC, OGG, AC3, WMA, FLAC & ALAC lossless, presenting the best sound experience.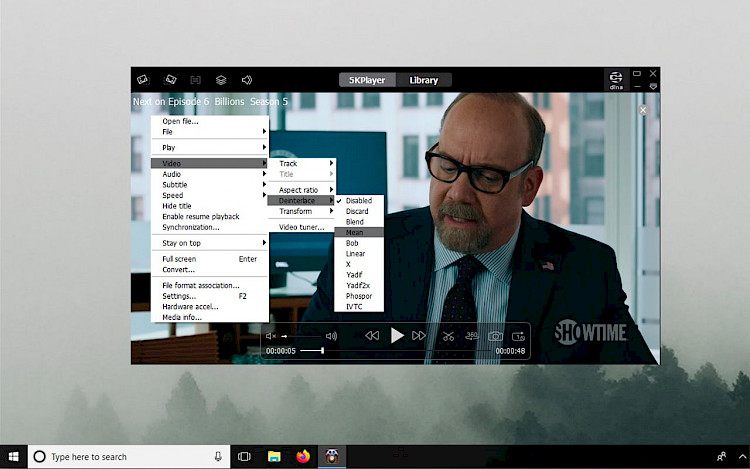 5KPlayer offers also a simple media library from where you can easily access and manage all your favorites movies, TV Shows, YouTube videos, audiobooks, music, etc. What's more, the UHD Video Player is packed with AirPlay and DLNA technology. You can easily cast video or music to all supported devices.
There is also a tool to flip video vertically or horizontally, rotate by 90 degrees, 180 degrees, or 270 degrees (90 counter-clockwise). 5KPlayer supports all popular subtitles formats including *.srt, *.ssa, *.ass, *.json, *.aqt , *.sub, and more.
Subtitles are automatically loaded from the same folder as the video, but you can also drag & drop the subtitle file into the playback window. 5KPlayer can also play popular internet radio stations or you can paste a subsistent radio URL.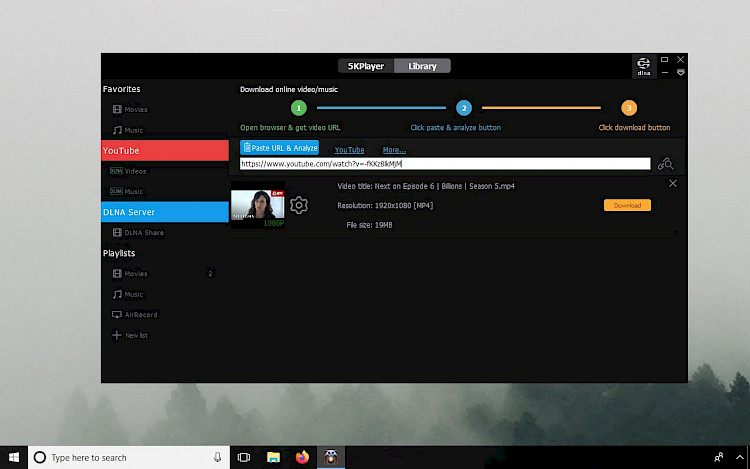 But what if you watch videos from popular streaming services?
5KPlayer offers a builtin online video music downloader with supports for over 300 services. Download videos not only from YouTube but also from Dailymotion, Vimeo, Vkontakte, Instagram, etc. Convert the video soundtrack to MP3, AAC music format, or download MP3 from music streaming services like SoundCloud.
Overall, 5KPlayer is an amazing video player that works with any format no matter if you are using Windows or macOS. It's beautifully designed and the features packed in this 4K video player are insane. Watch videos, download videos, cast videos. 5KPlayer has it all and it works with 10bit HEVC (HDR) and H264 8K videos.
5KPlayer can even cut video and offers simple edit functions such as rotate, change playback speed, color balance, audio, etc. This is definitely the number one video player that can replace VLC on Desktop.
Changelog
Version 6.2
Added support for decoding AV1 codec
Improved video playback engine
Fixed some bugs
You might also like