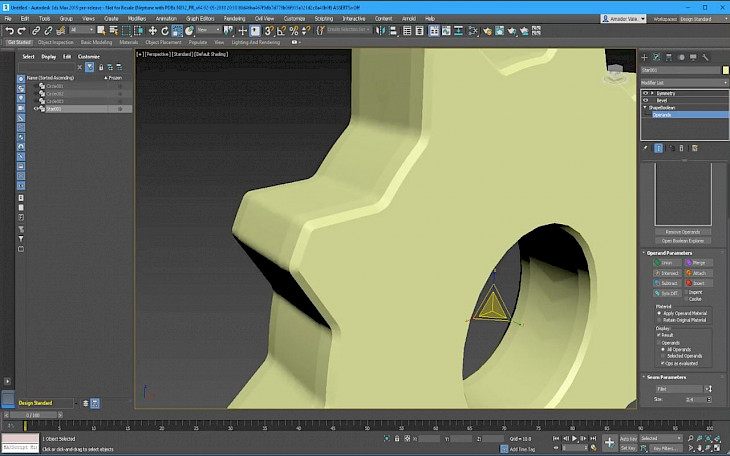 Download 3ds Max
With 3ds Max 2021 software you can produce professional-quality 3D animations, renders, and models. The software works with most major renderers - including Arnold, V-Ray, Iray, and mental ray to help create striking scenes and visuals.
To most exciting 3D modeling, texturing, and effects features in 3ds Max include Data Channel Modifier that extracts information directly from a model, which you can use to help inform other types of modifications, Blended Box Map allowing you to morph visible seams by blending as many as six materials applied to an object, Hair and Fur modifier to manipulate hair or fur directly in viewports with selection and styling tools, such as tools for cutting and brushing and option to perform creative texture mapping operations such as tiling, mirroring, decal placement, blurring, and spline mapping.
3d Max 2021 rendering offers Physical Camera that Simulate real-life camera settings such as shutter speed, aperture, depth of field, exposure, and other options, access to integrated tools for creating VR visualizations without leaving your 3ds Max 2021 update 3 workspaces, and create accurate images of architectural scenes using Autodesk Raytracer Renderer (ART). We can also generate Particle Flow effects such as water, fire, spray, smoke, and snow. 3ds max free trial is available for everyone interested in testing the software.
3ds Max is also a great application for 3D animation and dynamics. The main features include Character animation and rigging tools to create procedural animation and character rigging with CAT, biped, and crowd animation tools, General animation tools like keyframe and procedural animation tools that allows users to view and edit animation trajectories directly in the viewport. All animation can be created directly in the viewport with live preview when making adjustments in scene.
Install 3ds Max 2021 Trial, download the installer from Autodesk servers for free. After you download 3ds Max 2021 Trial you can use the software for not commercial use only. Autodesk 3ds Max 2021 can be used in the subscription system. You can activate it for one month, one year, or three years, and this will give you access to the latest releases and enhancements added to 3ds Max software.
System requirements:
Operating system: Microsoft Windows 7 (SP1), Windows 8, Windows 8.1, or Windows 10 Professional
CPU: 64-bit Intel or AMD multi-core processor with SSE4.2 instruction set
GPU: list of supported graphic cards by 3ds Max
RAM: 4 GB of RAM minimum (8 GB or more recommended)
HDD: 6 GB of free disk space for the install
You might also like