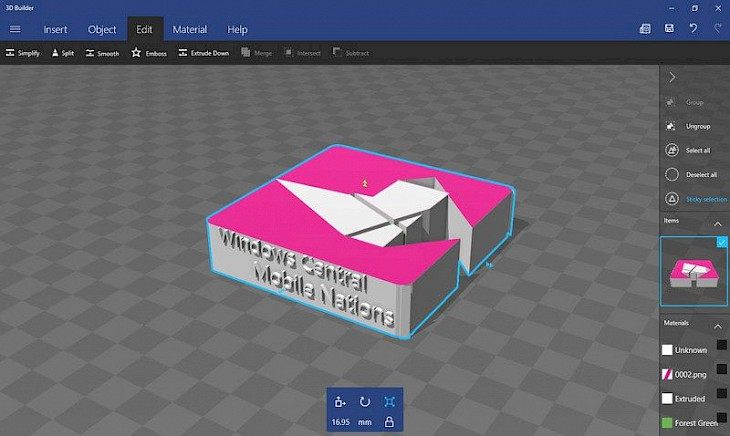 Download 3D Builder
Ever since the late 2000s, printing technology has tried its level best to get smart and different. Though the traditional printer remains the same, printing in 3D has evolved considerably where it offers some exquisite printing capabilities. These printers and software are complex and diverse, which requires an extensive learning curve to get the hang off.
However, there are few applications out there that make 3D printing relatively easy and effortless. Such applications and surprisingly free and provide some robust build with exquisite features. We have one exciting software that will help in getting the best out of your artistic imagination. Check it out.
What is a 3D Builder?
3D builder is a software that helps users create/design 3D images in the software and be printed in 3D. The entire software is free and is stripped of all the advanced tools but offers the tools required to get those 3D images. Moreover, the tools are plenty, and getting the right edits possible is a feasible process.
Key Features of the Software
The software allows for your projects to be stored on one drive as it's a Microsoft application. Users can buy other 3D projects online and ensure that the print process is crisp with no errors whatsoever.
The complete controllability of the software in creating such 3D designs is straightforward. The controls are enhanced to offer a wholesome approach in the creation process and allow for an in-depth analysis of the project with excellent editing and creation features.
The entire user interface is clean and crisp. You automatically get to know what needs to be done by just looking at the software's starting screen. Moreover, the application is free, and you can use it howsoever you, please.
Minimum System Requirements
OS – Windows 10 or higher

RAM – 8GB or higher

CPU – i5

Storage – 200MB
How to Download and Install it on PC
The installer is available on the Microsoft Store and can be downloaded for free from there.
Once you find the application, you can click the install button, and the store will download it and install it.
Once installed, open the software and have fun creating and printing fun 3D images of your preference.
You might also like