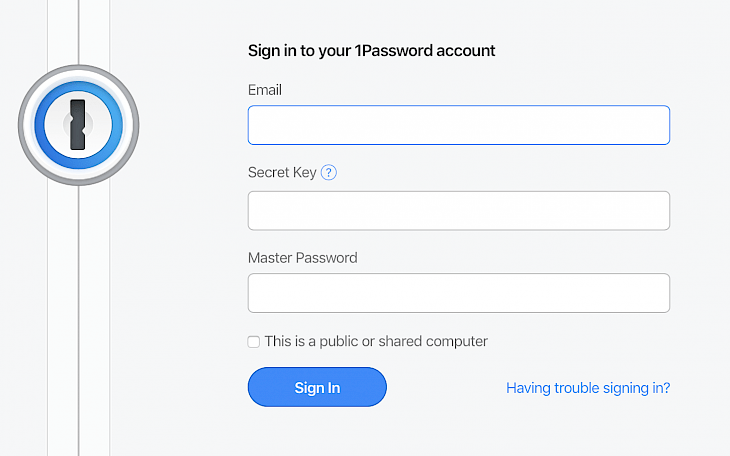 Download 1Password 6.8.496
Remembering the passwords for every account is quite complicated. With the technical advancement, various software is launched that provides simple, convenient, and secured platform to manage all your passwords at one place. Not only the passwords, filling long forms is also challenging and time taking sometimes.
Pnago developed one such platform, 1Password 6.8.496 that keeps record of all your passwords and helps you fill long forms quickly and conveniently. You only have to create your account on 1password platform, and then all your login and private documents can store securely in your password vault. This fantastic software protects your data and login details from the suspicious third-parties or hackers.
To ease the workflow and access, 1password integrates directly with your internet browser. If you are using multiple browsers and keep switching from one browser to another, this amazing platform will allow you to bring all your passwords, identities, and other essential information with you.
Instead of remembering multiple passwords, you will need to remember your 1password account password to secure all your information.
FEATURES
One-tap login
It is always complicated and time-consuming when you forget the password of your any social media account or other site login. However, this fantastic platform allows the user to create a unique and strong password for all your sites and access the accounts in just one click without entering the same details again and again.
Strong password generator
This unique password generator will create a strong and effective password for each account and enable the browser to fill your log in details automatically in a few clicks. You can customize the passwords by considering your convenience or your personal preference. 1password is a reliable platform that protect the users from password reuse, data breaches and password memory loss (PML).
Organize your vault
You can organize your vault by marking the frequently used items to access them quickly and sync this list among all your devices. Secure every essential data and information such as logins, secure notes and more. Protect and secured all the necessary details arrange in the folders by remembering one password.
Watchtower
This unique feature will provide you updates and informed about your security. Watchtower will let you know when you should change a particular account's password and check your logins for vulnerabilities.
How to install 1Password 6.8.496 on the windows operating system?
1password is a reliable platform and can effectively manage all your personal login details and information. To install this fantastic software on your windows operating system, you will need to follow the instructions described below.
Step 1: You can download 1Password 6.8.496 directly from the official website. To visit the site, click https://1password.com/.
Step 2: Alternatively, open your browser and search "Download 1Password 6.8.496 for Windows" in the search box.
Step 3: You can choose any trusted websites like filehorse.com from the search result page to download this fantastic game.
Step 4: Once the downloading is completed, click the setup or .exe file twice to start the installation process.
Step 5: Follow the instructions and guidelines very carefully.
Step 6: When the installation process complete successfully. Make your account on 1Password and start using this amazing password manager tool on your system.
You might also like