Download 25PP PC directly from the developer.
25PP PC review
25PP PC (PP Helper) is a freeware software created to manage all Android and iOS devices (including iOS 11). Using this app you can easily install games, create backups, view all files on the device, automatically clean temp files created by software etc. There is also an option to install apps without using AppStore.
The user interface of the PP Helper app is in the Chinese language. This can be difficult for the most user but, the interface is quite easy to navigate. When you will play with the interface you will fast learn where the options are. 25PP PC can manage not only games, apps, photos, music but also all file system.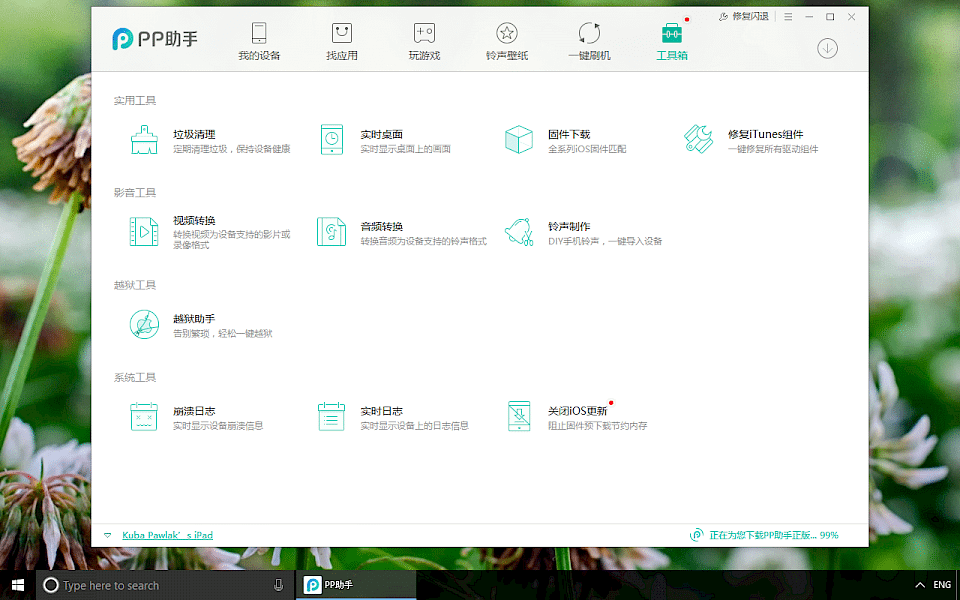 Users can also use PP Helper to recover copies created using iTunes app, find and delete all temp files stored by installed apps and games. 25PP PC scans the device for unnecessary files generated by software and offers an option to delete only selected one. This option can not only speed up the apps but also the iOS system.
25PP PC offers also an option to install apps and games from unofficial shop PP25. You can use it to download and install apps that are available in AppStore for free. PP Helper allows you to install apps like on iTunes. There is also an option to check the progress of charging your device battery or create a screenshot from the interface.
25PP PC Download
You can download 25PP PC 5.9.4.4129 for Windows .