Start VRay Next download now, for free!
What is VRay Next?
VRay Next is the number one app designed to render high definition 3D scenes. The app engine renders photo-realistic frames, that can be easily confused with a real photo. V-Ray was used to create Hollywood movies and popular commercials.
VRay can be used in 3 GUI modes: Basic, Advanced, and Expert. Modes can be toggled at any time to reveal more controls. The main features of VRay Next are Skin shader with layered specular highlights allowing artists to create layered skin.
Probabilistic Light Sampling reduces the number of lights evaluated at render time. V-Ray has been expanded to utilize a variety of color definitions including LUTs, ICC Profiles, and OpenColorIO.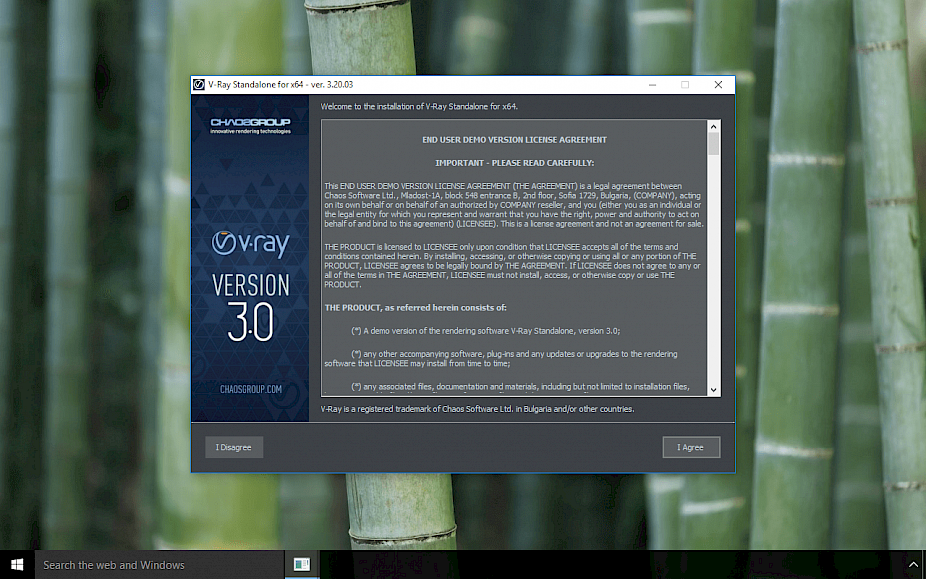 The Progressive Renderer is compatible with all V-Ray Next production features, including Irradiance, Light Cache, SSS, Render Elements, etc. VRmats are universal VRay Shaders for use across multiple applications. For example, a VRmat material may be created in VRay for 3ds Max and transferred directly to VRay for Maya.
The Ray Next tracing core speed up calculations for Brute Force GI, Progressive Path Tracing, Reflections, Refractions, and more. Quick Settings provide artists with production-ready presets and simple rendering quality controls in one compact interface.
Render Mask uses an object selection, include-exclude list, or texture map to control the exact pixels to be rendered.
VRay Next is available as a Standalone app running in console mode or a plugin for 3D and compositing application like 3DS Max, Cinema 4D, Maya, Softimage, SketchUp, Rihno, Blender, Modo, Nuke and few other variations.
Each version for third part software integrates with the user interface allowing users to control all option in GUI mode.
VRay Next download
You can download VRay Next Update 1 for Windows Mac, and Linux.
Version history
New features and improvements added to the newest version of software are available in VRay Next changelog where you can find all highlights from the official release notes.
VRay Next for 3ds Max Update 1
Create faster with the new Viewport IPR - Keep working while you render, utilizing the ultra-fast new viewport IPR in V-Ray Next.
Discover the new Lens Effects - New glare and bloom lens effects have been fully redesigned to be faster and more accurate.
GPU bucket rendering - Accelerated multi-GPU performance and distributed rendering, plus support for Cryptomatte render elements.
New GPU dispersion - Now available in V-Ray GPU, render highly accurate light refractions that split into their component colors.
Faster fog with GPU - Quicker, better sampling of environment fog to rapidly add depth to scenes with V-Ray GPU.
Mimic rolling shutter - Emulate the warped motion blur effects common in digital video and cell phone cameras.
Physical Hair with Glint & Glitter controls - The V-Ray Physical Hair material adds new Glint and Glitter controls for better highlights.
Improved lighting render elements - Improved lighting passes provide artifact-free results independent of light sampling.
VRay Next Alternative
| Software | License |
| --- | --- |
| RenderMan photorealistic 3D rendering software. | freeware |
| Arnold ray tracing renderer built for animation and visual effects. | trial |
| Radeon ProRender ray tracing engine. | freeware |
| OctaneRender fastest GPU-accelerated, physically correct renderer. | demo |
| YafaRay montecarlo raytracing engine. | LGPL |
| KeyShot advanced 3D rendering and animation platform. | trial |
| NOX Renderer render realistic scenes visualizations. | freeware |
| 3ds Max 3D modeling, animation and rendering software. | trial |
| Blender open source 3D creation for free. | GPL |
| Cinema 4D the perfect package for all 3D artists. | trial |