Add Remove Programs alternative software. Don't use the bundled tool
kuba - Friday, 2 February 2018
We all know that Windows offers its own tool to uninstall software. You can access Add or Remove Programs from Control Panel. It offers only basic options to remove apps. There are many alternative apps that do better job than Windows itself.
When you need to uninstall software from Windows you probably go to Add or Remove Programs available from Control Panel or use the uninstall built-in app from the software provider. This is the most convenient way but if will leave for sure a lot of leftovers including files, folders, registry entries etc. To remove completely any app from Windows we recommend to use one of the best uninstalls utilities available on kubadownload. On our list, you can find both, paid and free solutions to uninstall the software.
Windows Add Remove Programs Alternative
1. BCUninstaller - remove all leftovers from uninstallations
BCUninstaller (Bulk Crap Uninstaller) is a free program uninstaller for Windows. It excels at removing large amounts of applications with minimal user input. It can clean up leftovers, detect orphaned applications, run uninstallers according to premade lists, and much more.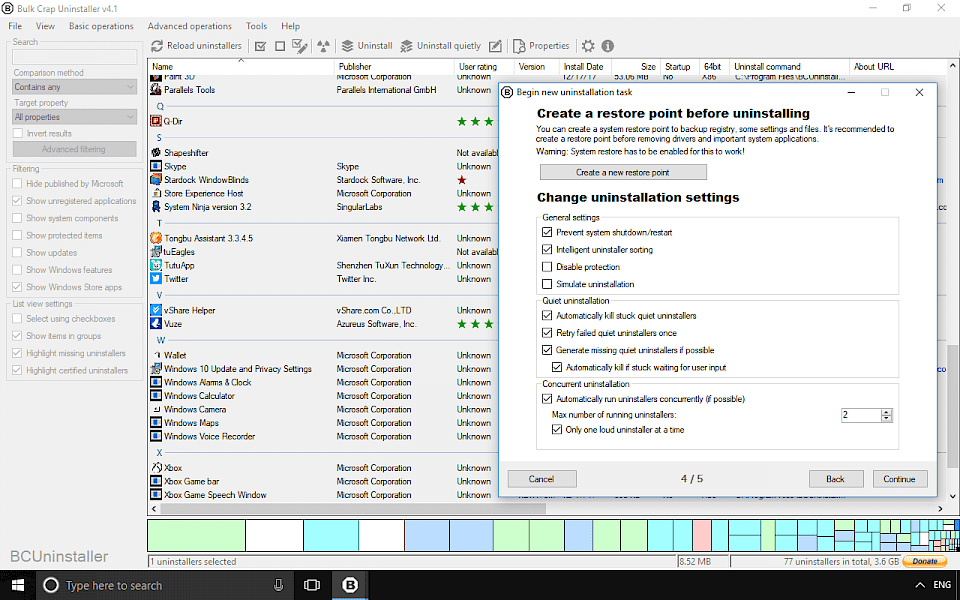 This uninstall utility features option to detect and uninstall of Windows Store apps, uninstall of multiple items at once, advanced grouping, sorting, filtering and searching, automatic detection and closing of running applications, automatic updating, and error reporting, Moreover custom commands can be executed before and after uninstallation. BCUninstaller creates backups and generates .reg files, removes junk to recycle bin and displays list of protected and invalid entries.
2. Total Uninstall - remove programs installed on Windows
Total Uninstall is one of the most advanced tools designed to completely remove applications installed on Windows. The software can monitor any changes made to your system during the installation of a new program. It allows you to perform a complete uninstall without having to rely on the supplied built-in uninstaller.
The tool is equipped with two functions allowing you to uninstall and completely remove apps from software. Using the tabs Installed Programs Total Uninstall analyze the installed program and generates so. the installation log. It enables the complete uninstall even without the help of the built-in uninstaller or the Add or Remove Programs. In addition, you can view the details and delete only the selected items.
3. GeekUninstaller - fast and small uninstaller for Windows
GeekUninstaller is a simple tool to effectively remove from the system installed programs, games, drivers, etc. The app scans your system for files and registry entries left behind by the built-in uninstaller. It offers force removal and an option to uninstall Windows Store Apps.
GeekUninstaller displays a list of all installed in your system components. It offers a very useful search function and allows you to sort items according to categories such as program name, size, and date of installation. In addition, GeekUninstaller displays the sum of all the installed programs and the amount of space used by them on the hard disk. In addition, the list of software installed on the system can be exported to HTML format.
4. Uninstall Tool - complete removal of unwanted software
Uninstall Tool is one of the best apps for complete removal of unwanted software in Windows system. The app offers features like install tracker, force removal, batch uninstall, startup manager and a portable mode allowing you to take the app wherever you go (on a USB flash drive) along with its settings and license.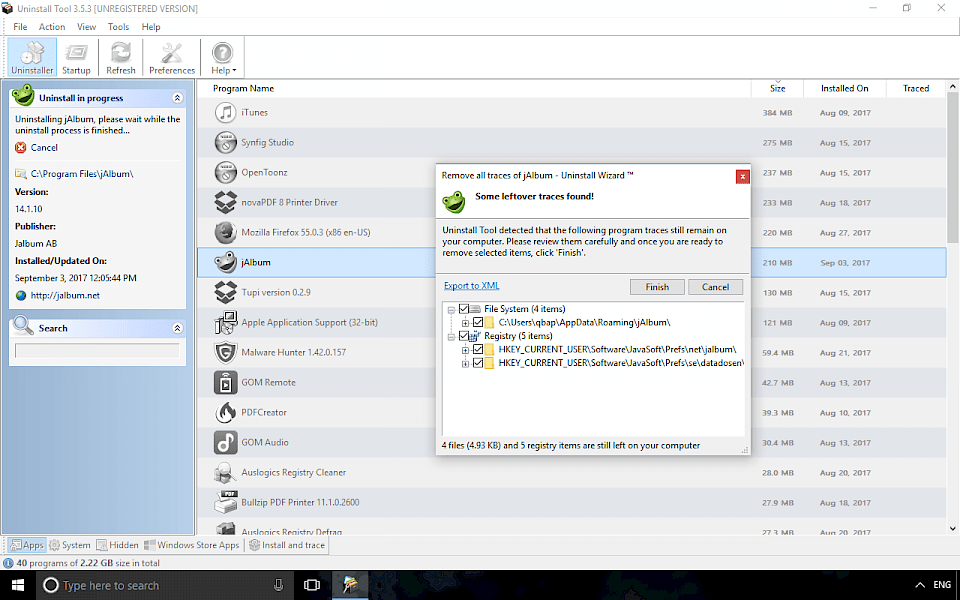 Like most of the similar tools also Uninstall Tool displays a list of all installed programs in the system. You will find there not only the name of the apps but also information like the day of installation, file size, developers name, file version, and website link. Uninstall Tool runs the default uninstall app delivered by the developer, and next perform the thorough search for leftovers on your PC without having to rely on the default uninstaller which can leave a lot behind.
5. IObit Uninstaller - uninstall all unwanted programs
IObit Uninstaller is a free tool to manage all applications installed in Windows system. It is one of the best replacement for build-in Uninstall programs module available in Windows. IObit Uninstaller works in few different modes. It can uninstall the selected app using the default module or using its own mechanism.
IObit Uninstaller displays the list of all installed in system application with additional information like install date, file size, version number, developers name. You can also search for apps, sort them by criteria like recently installed, large programs infrequently used. The apps can be removed using the build-in uninstall module or with the use of a method offered by IObit Uninstaller.
6. Wise Program Uninstaller - clean tool to remove software from your PC
Wise Program Uninstaller is a tool for uninstalling Windows software, allowing you to uninstall programs quickly and completely. The built-in scan engine will scan and delete all the left associated files, folders and registry items after the de-installation, making sure the software is completely removed from Windows.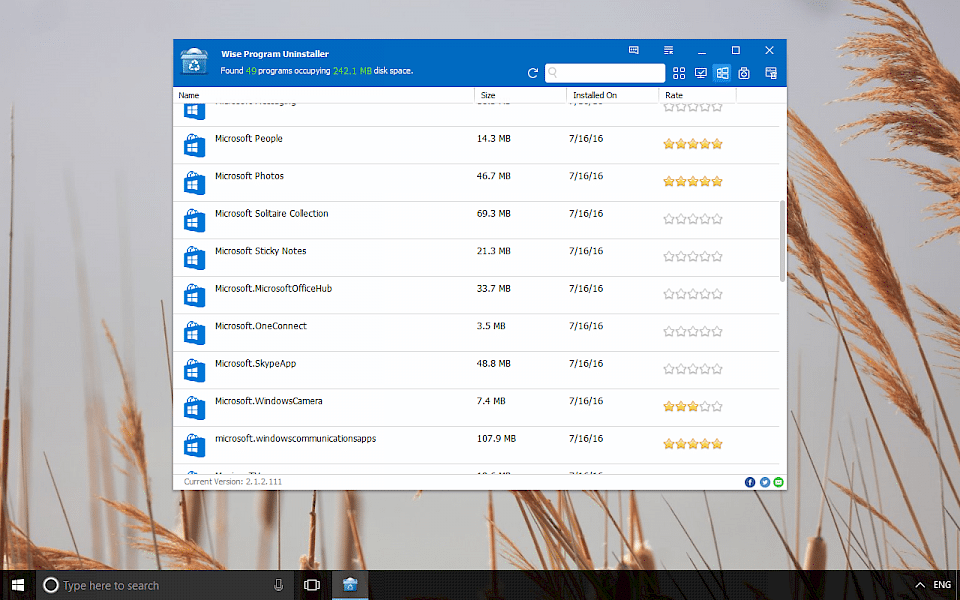 Wise Program Uninstaller displays a list of software installed o your operating system. Next to the names of programs Wise Program Uninstaller displays a variety of useful information about the installed components including file size, date of installation, version number, and rate. The tool offers also an option to remove software from the list without actually uninstalling the position from the system.