How to turn off Windows 10 Updates
kuba - Wednesday, 14 March 2018
There are few methods to disable automatic updates in Windows 10. You can turn off Windows 10 update using the built-in assistant, disable Windows 10 update registry. Will will use a simple free software Win Update Stop that can do it with one click.
Using Win Update Stop you can manually disable or enable automatic Windows updates for Windows XP, Windows Vista, Windows 7, Windows 8, Windows 10 (32\64-bit). Sometimes you may want to stop Windows updates so you can choose when to download and install new Windows updates.
If you are using Windows as a test software environment it is a good idea to stop Windows updates. Win Update Stop can turn off Windows 10 updates in one click.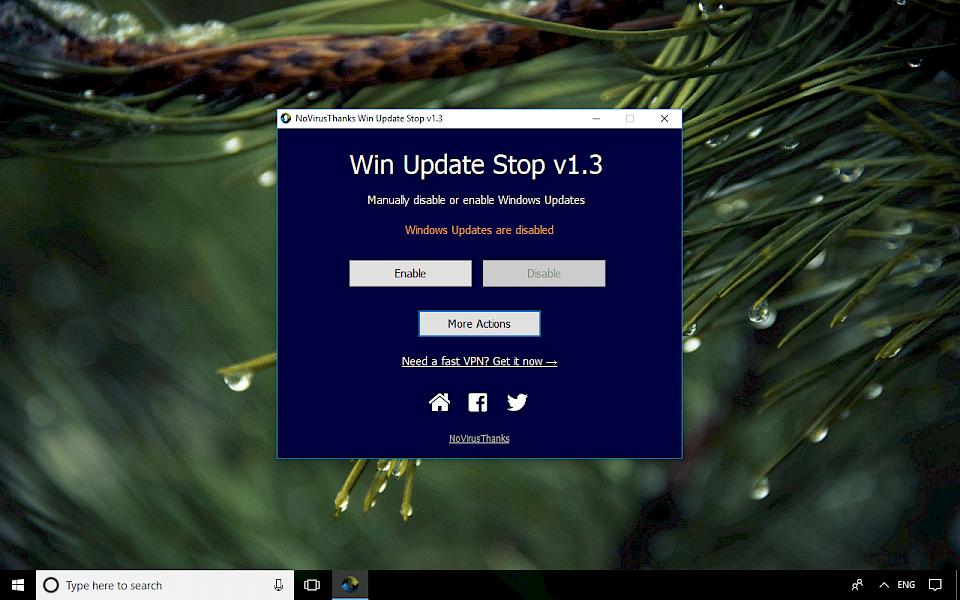 Windows updates are very important but they are also known to occasionally create some incompatibilities or problems with the Operating System and the applications installed. Use Win Update Stop to block Windows updates and re-enable them when you desire.
There is no built-in option to permanently disable automatic Windows updates via Control Panel or Settings App in Windows 10, and by default Windows automatically installs any update found. Win Update Stop allows you to stop Windows updates with one click.