Save money on Printer Ink or Printer Toner using virtual printer driver
kuba - Monday, 29 January 2018
When you print a lot using inkjet or laser printer it is always good to know few techniques to reduce ink and toner usage. The best option to save money on ink or toner usage is installing a virtual printer driver like PretonSaver, Print&Share or GreenCloud Printer.
Pixel Optimizer from Preton uses advanced algorithms to identify and delete wasteful overlapped pixels. The spaces left by the removed pixels are covered by excess toner or ink from adjacent pixels. How does it work? Computer pixels are squares. Printers can't read squares, so the driver converts the squares to circles. In the print process, these circles overlap, creating unneeded pixels and overuse of ink and toner and Preton's technology determine which pixels can be removed.
Ricoh Print and Share offer ECO functions to remove white space between text, limitation of email printouts on x replies, remove fixed text (email signatures), and merge white space. GreenCloud Printer offers 3 link saving options (Small, Medium, and High) that lowers the quality of print but saves ink and toner, and combine 4 pages per sheet of paper.
Virtual Printer Driver to print greener
1. Ricoh Print Share - print driver to reduce ink and toner usage
Ricoh Print&Share virtual printer driver is a great software to save toner and ink usage. The driver works with all printers. Ricoh Print&Share is an intelligent virtual printer driver with many useful tools. Add logo's, overlays, barcodes, QR-codes, badges, watermarks.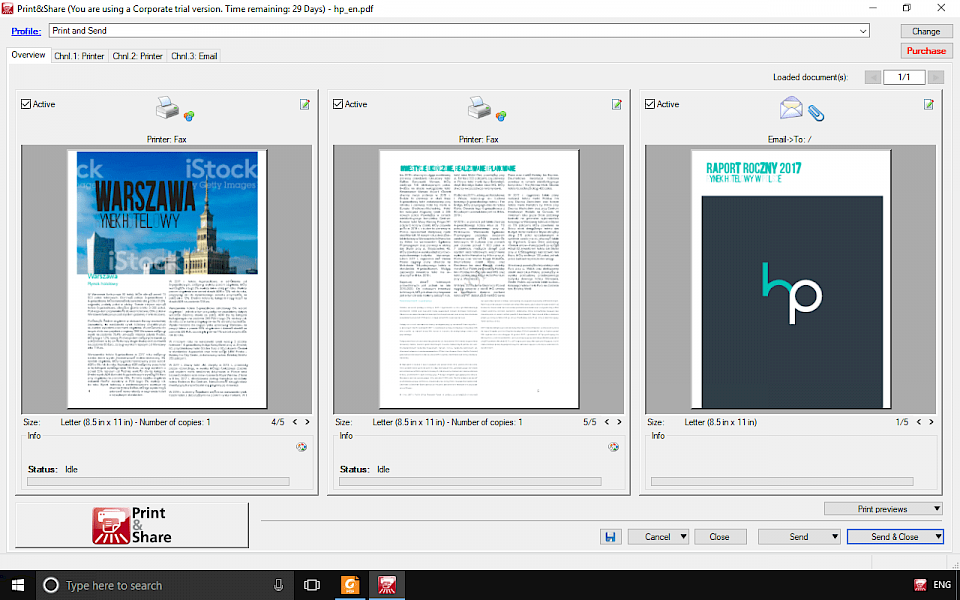 The software will reduce ink and toner usage. Ricoh Print&Share can automatically route large print jobs to a multifunctional device and smaller print jobs to another printer. Split specific pages in a print job to different page sizes. In this example: every A3 landscape page is split into 1x A4, 2x A5. Every A3 portrait page is split into 2x A4. Other pages stay untouched. Print&Share can convert print jobs to a file (PDF, BMP, JPG, EMF, TIFF), and save documents to a NAS, DMS or shared network folder. Easily duplicate or triplicate your documents and use the finisher of the MFP to staple your documents.
2. PretonSaver Home - reduces toner and ink consumption
PretonSaver Home is easy-to-use software that significantly reduces toner and ink consumption. PretonSaver Home uses intelligent technology to identify and delete wasteful pixels during the printing process without visibly impacting quality.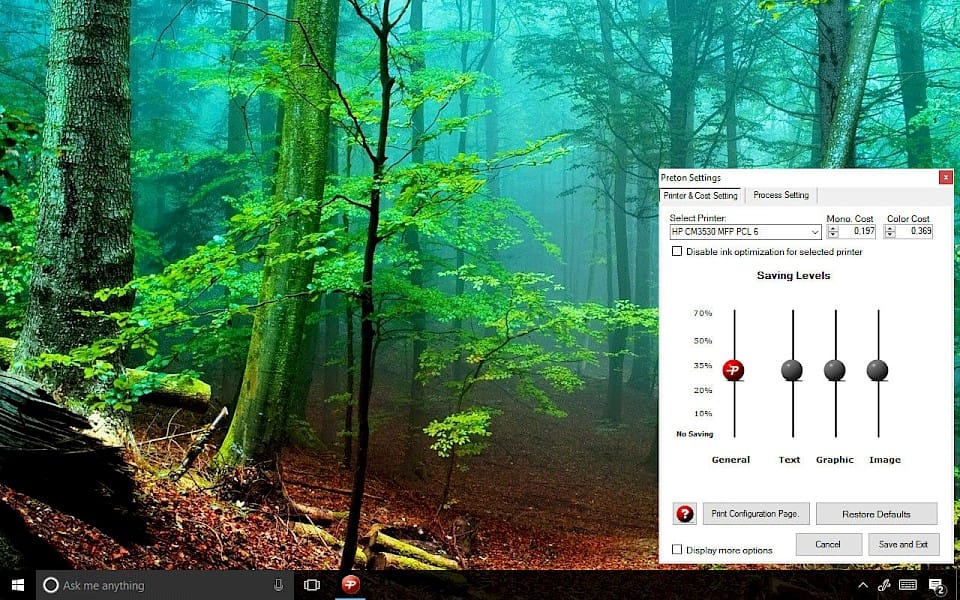 PretonSaver uses Preton's patent-pending Pixel Optimizer Technology for reducing toner consumption by identifying and deleting overlapping pixels. By intelligently removing unnecessary pixels, Pixel Optimizer can save you up to 35% in toner or ink without visibly impacting quality. PretonSaver Home supports all document types (text, mixed content, Internet, presentations, pictures and more) and works with all standard models of both inkjet and laser printers.
3. GreenCloud Printer - reduce toner usage up to 60%
GreenCloud Printer is an eco-friendly PDF and printer driver to save money on your daily print jobs. Using the app you will save up to 60% of ink, paper, and toner thanks to reducing ink and paper usage.GreenCloud Printer is a virtual driver to optimize your existing physical printer.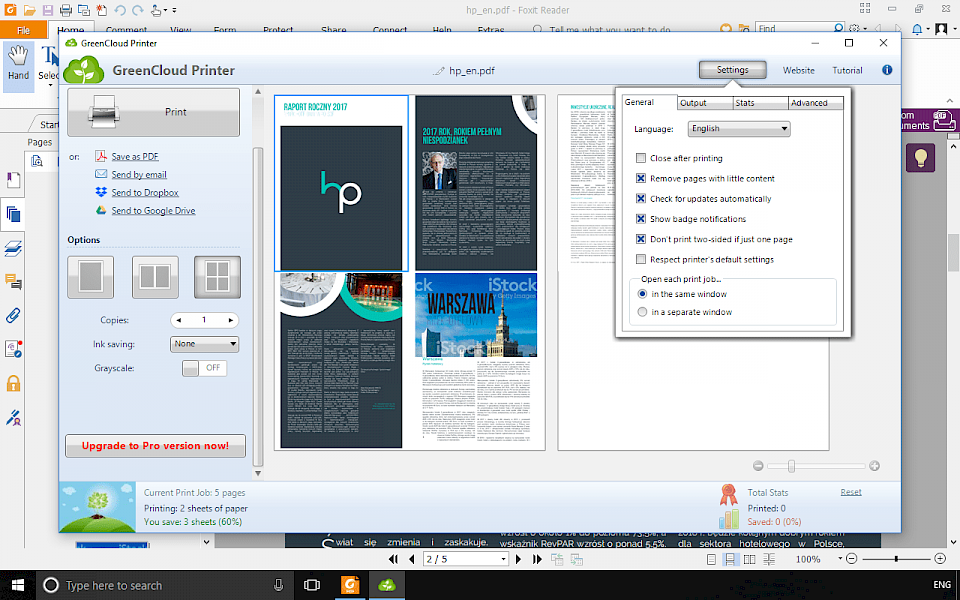 Once GreenCloud Printer is installed you will see GreenCloud as a printer option from any Windows software that offers an option to print documents. GreenCloud Printer features option to preview print jobs before actual printing, combine 1, 2, 4 pages per sheet of paper, remove unwanted pages, print to PDF with fast PDF creator built-in, direct print to Dropbox or Google Drive (will create a pdf document), as a cloud pdf printer, and an option to convert text documents from DOC to PDF format.