A new version of the award-winning photo editor for macOS named Pixelmator Pro was released by the Pixelmator team in the last week. This new version offers support for the new macOS Big Sur software and M1-powered Macs along with several other enhancements. This new update is free for all users and provides you with 15 times faster ML Super-Resolution using the neural engine hardware of the M1 chip. This ML Super Resolution is responsible for Pixelmator's feature of enlarging the image resolution without losing any details of the images itself.
The editing engine of Pixelmator Pro used Metal code for good performance. As a result, the use of the M1 chip's unified memory architecture provides the user with a quicker and more responsive image editing function. This app was updated and released earlier because the workaround put by the developer team to prevent people from buying the app on incompatible Macs was also preventing the M1 Macs users from downloading the app on their devices.
Now, the Pixelmator Pro app is supported on macOS Big Sur and includes a new unified toolbar and a fresh app icon that was designed in the Big Sur style. Apart from that, Pixelmator Pro 2.0 comes with a lot of other perks such as new effects, styles, over 200 presets, shapes, color adjustments, and a lot more that can be used while image editing.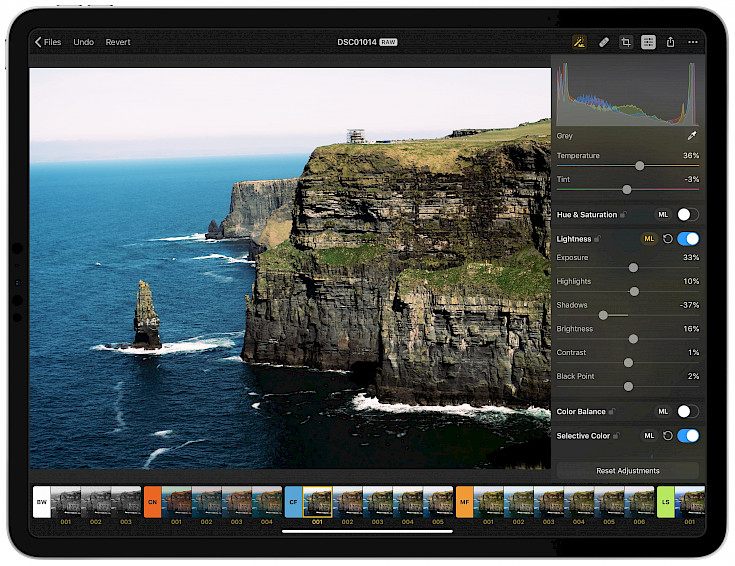 Most importantly, Pixelmator Pro is a universal app now. This means that it is manufactured with both M1 and Intel chips so it can easily be launched and used both on Intel-based and M1-powered Mac computers.
Key Features of Pixelmator Pro 2.0
New Design
Pixelmator Pro 2.0 comes with a refreshed, modern design that is intuitive and matches the Mac-native design. There is a new Effects browser that makes it easier to find the desired effect and apply it to your images. You can also customize the interface of the Pixelmator Pro any way you want. Furthermore, there are 4 workspaces for design, illustration, photography, and painting and there are several new, compact preset browsers that make it easier to work with them and group the presets together.
Support for Apple Silicon Mac
You can run this app on all Apple Silicon Mac devices due to the presence of the M1 chip and uses unified memory architecture for speeding up the image editing process. It is a universal app that runs natively on both Intel and M1-based Mac computers.
Support for Big Sur
The app is completely compatible with Big Sur and the new icon designed for Big Sur will easily match the Dock. You can also use the Zoom slider available in the unified toolbar to quickly zoom in and out on an image.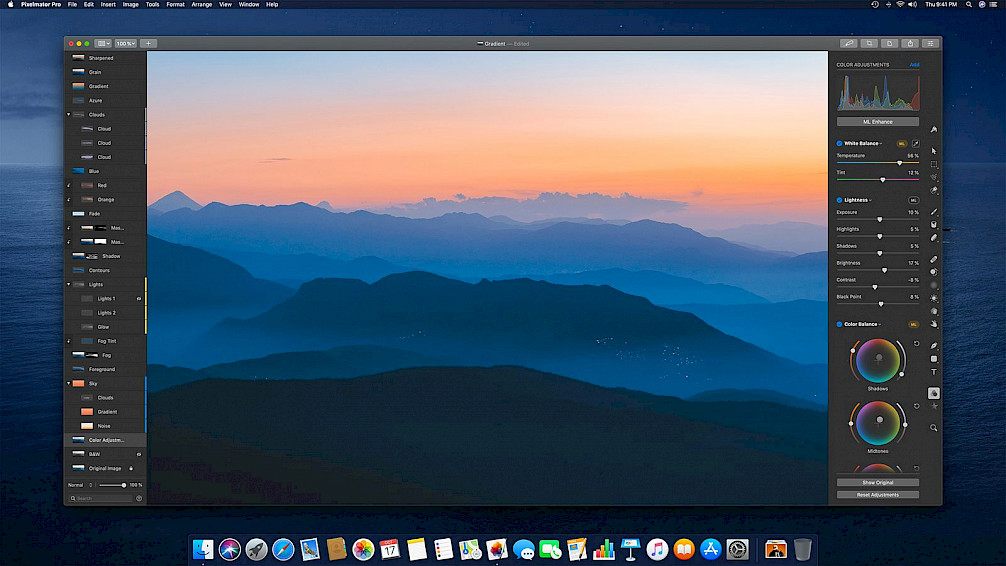 New Presets
You can create some gorgeous designs and illustrations and make your images look great with over 200 presets, gradients, layer styles, and so on. There are 7 color adjustment preset collections such as Urban, Vintage, Cinematic, etc., and new shape collections like Education, Science, and more. You can use these gradient presets and layer designs to make your text and illustrations look amazing.
App Customization and Workspaces
Finally, you also have the option to customize the layout of the Pixelmator Pro by modifying the position of the Tools and Layers sidebars. There are also 5 workspace presets such as Design, Painting, Illustration, Photography, and Default that are included for use. You can select the tools visible in the tool list and add controls on the toolbar such as a new zoom slider, document info, and more.
If you wish to try out the new version, then download Pixelmator Pro from the Mac store.
You might also like