Download MediaBox HD for iOS 13
kuba - Monday, 30 March 2020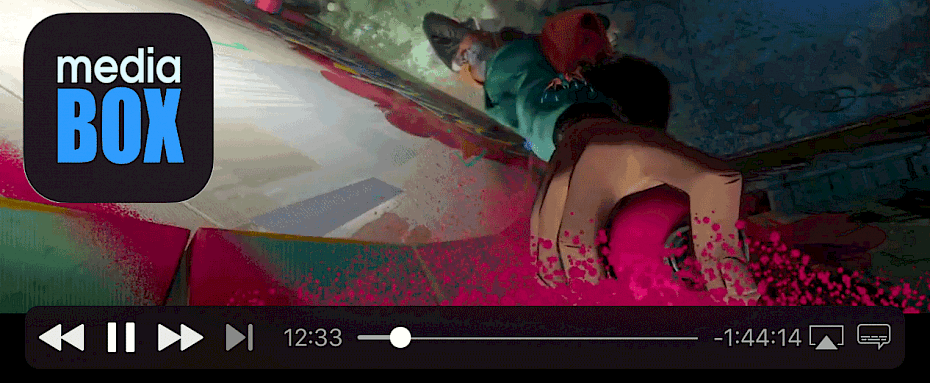 MediaBox HD iOS is the most popular app to play Movies and TV shows on your iPhone. Stream or download selected titles on iOS devices and get the app from Cydia Repo. Download MediaBox HD without a computer on non-jailbroken devices or sideload the IPA file - the latest version.
---
What is MediaBox HD iOS?
MediaBox HD iOS is packed with a lot of unique features allowing to play your favorite movies on mobile device or TV. The app supports DLNA receivers and AirPlay offered by Apple TV. All titles come with trailers, images, download and play options, and VIP users can also access soundtracks.
From MediaBox HD Setting you can activate Kids Mode, select default player (Auto, or built-in AVPLayer or VLC Player), activate auto-play next episode, select font type, style, color, size, and subtitles language. The app supports OpenSubtitle, Popcorn-Time, Subscene, and MediaBox-HD.
No jailbreak is required to install MediaBox HD on iOS 11, iOS 12, and the newest iOS 13.
What are MediaBox HD features?
Use direct streaming only, no torrents.
Support Chromecast, Roku, FireTV, Smart-TV, Wifi-Sharing
TRAKT sync
Changeable themes
Real-Debrid supported
Offline Watching. Download background
VLC-Player supported
Files app supported
Subtitles support from opensubtitles, popcorn-time, subscene, mediaboxhd
MediaBox for iOS is packed with light and dark theme with an option to manually select the color value. Moreover, you can also integrate the movie database with popular services including Trakt, Real-Debrid, and Premiumize.me. The free version displays advertising through the app.
MediaBox HD iOS offers also paid VIP features that include disabling ads and sponsor materials, support up to 5 devices, dedicated streaming servers, early access to new features and updates, or option to download music soundtrack from movies. MediaBox HD is available for $2.00 (60 days subscription).
MediaBox HD app is constantly searching all over the web for the best stream from the most important sites. The app is using direct streaming only, no torrent streaming is available. Stream videos in the background and use other apps on your iPhone.
There is also an option to copy downloaded movies to your computer by wireless file transfer. Connect your computer to the same Wi-Fi network as your iPhone and enter the available IP address in a web browser to navigate through files.
Install MediaBox HD without a computer
You are a few steps from installing the app from Cydia Sources. To add MediaBox HD Repo to your list of Cydia Sources follow our step-by-step guide. This method works for jailbroken devices only!
There is an option to install MediaBox HD for iOS without a PC. If you don't own a computer you can use those links to download MediaBox HD app directly on your device. When you see a message that the app can't be installed try a different mirror. If links are down, try again later.
Step 1. Click on Install MediaBox HD to download the app on iOS devices. (mirror 2)
Step 2. Tap Install on message prompt "would like to install MediaBox HD".
Step 3. MediaBox HD app Icon will appear on your Home Screen.
Step 4. Navigate to Settings → General → Device Management.
Step 5. Find the newly installed Enterprise App Certificate and trust it.
Step 6. Run MediaBox HD iOS app.
Now you can run the app like any other installed on your iPhone. If the application will not work, it can be related to certificate revoked by Apple. Basically, it means that you need to reinstall the app to make it work again. Go through all steps from the beginning or use an alternative method.
When you completed all step your MediaBox HD App should be installed correctly on your iPhone. After MediaBox HD iOS will be downloaded you can't run the app. An Untrusted Developers Message will appear and it's required to complete all tasks from Step 4 in our guide above.
If you have a problem installing MediaBox HD from our link you can also try alternative options and find the app via popular Cracked App Stores. Free MediaBox HD is available via CyrusHub, TweakBox App, Panda Helper, or AppValley. Usually when the download will not start simply try again later.
Download MediaBox HD IPA
Download MediaBox HD IPA file and sign it using Impactor (Windows, Linux, Mac) and sideload the app. We provide a full step-by-step guide on How to use Impactor to install IPA files on iOS. Impactor can install max 3 apps on your iPhone. Every 7 days after signing, you will have to connect your iPhone to your PC and repeat the install process, however, you do not have to delete the apps.
Step 1. Download Cydia Impactor (broken with free certificate), and unzip the file.
---
Alternatively, sign the IPA using AltDeploy on Mac or any Cydia Impactor alternative for Windows.
---
Step 2. Download MediaBoxHD.IPA (88 MB).
Step 3. Open Cydia Impactor and navigate to Device → Install Package.
Step 4. Select the MediaBoxHD.ipa version 2.4.9.2 file to install.
Step 6. Enter your AppleID and app-specific password to sign apps not provided by Apple.
Step 7. Add the certificate to trusted from Settings → General → Device Management.
If you have any problems with sideloading the IPA file on your iPhone go to our article on How to use Cydia Impactor where we explain in detail every step including how to generate app-specific password for your app. This method doesn't require a jailbreak to work, but if you are running a jailbroken device try free ReProvision app to sign IPA files directly on iOS.
MediaBox HD Repo
You are just a few steps from installing the movie app from Cydia Sources. To add MediaBox HD Repository to your list of Cydia Sources follow our step-by-step guide.

Step 1. Open the Cydia app on your device.
Step 2. Tap Sources → Edit → Add the repo repo.hackyouriphone.org.
Step 3. Switch to Search Tab and enter MediaBox HD.
Step 4. Tap the Install button.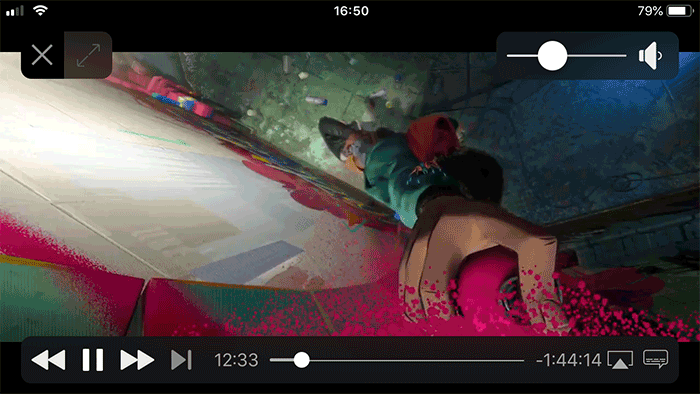 Changelog
Version 2.4.9.2
Version 2.4.8
Bug fixes and improvements
Version 2.4.6
Support 3D Subtitles
Bug fixes and improvements
Version 2.4.5
Fix search subtitles
Fix download issue on iOS 13
Version 2.4.4
MediaBox HD VIP Plans
MediaBox HD is available in 3 plans VIP membership. All paid subscription plans offer the option to use high-speed streaming servers. Activate MediaBox HD VIP feature and access videos much quicker than in the free version.
MediaBox HD VIP 5 account / 1 month ($1.99), 6 months ($8.99), 12 months ($11.99)
Dedicated Streaming Server - Fast Speeds
Multiple Devices (up to 5)
No Advertising
High Priority Request
Using New Feature, New App
Support
What are the best MediaBox HD alternatives?
1. Popcorn Time iOS
Popcorn Time iOS is a free app allowing you to stream and watch movies, and the latest episodes of popular TV series from your mobile screen. The player aggregates links to torrent files with video. Access movies and TV series bookmarks from the main page. A perfect alternative for MediaBox HD.
2. MovieBox
MovieBox is the successor of Showbox that offers a lot of great features including an option to read news related to the movie industry, watch upcoming movie trailers, add TV Shows and movies to favorites, play movies and TV shows, and follow new releases of your favorite shows.
3. ToonsNow
ToonsNow is a free MediaBox HD alternative with a catalog of cartoons, anime movies and TV series featuring total over 13500+ videos and raising. The app supports Standard player for playing MP4 or MOV files, as well as VLC player for MKV, AVI file formats compatible with AirPlay.
4. ZiniTevi
ZiniTevi is a great movie app offering access to your favorited videos and TV shows on iOS for free. The app offers full support for AirPlay allowing you to cast videos directly to any device connected to Apple TV. You can also cast videos to DLNA devices, or Google Chromecast.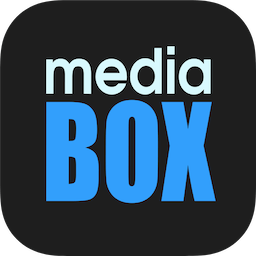 Frequently Asked Questions
Is MediaBox HD iOS Safe?
Using MediaBox HD on iOS 12 is absolutely safe when you download it from trusted sources. There is no need to jailbreak your iPhone or use a computer. All movies available via the platform are illegal.
How to update MediaBox HD iOS?
To update the MediaBox HD it is required to reinstall the app. Download the IPA file and sideload the application again on your iPhone or use the direct links to download the app without a computer.
Is MediaBox HD iOS legal?
Using MediaBox HD app on your iPhone, iPad, or iPod Touch is legal but streaming copyright movies and TV Shows can be illegal in your country. To stay legal buy the films from legal sources.
Why is MediaBox HD iOS not working?
The video streaming platform is probably down because of the certificates revokes. When the app icon is gray try to install it again later or sign the IPA file manually.
Is MediaBox HD iOS available for PC or Mac?
No, MediaBox HD is developed only for mobile devices. Leonflix is a free search tool for movies and TV shows, or try Stremio app to watch movies, TV shows, series, live television from your desktop.