Are you a music lover? If yes, then I am sure you would have already subscribed to Apple Music to use it both on your iPhone and Mac. Dancing to the music grooves is a lot of fun but so is checking out different music apps to satisfy your music listening needs. You could also be using Spotify to share your favorite playlists with your friends and family members or using a radio app to listen to superhits.
Well, whatever be the case, there is no hard and fast rule on how many apps you can use on your Mac at a time. So, if you are looking for some new apps to add and check out a huge music selection that Apple Music is not able to provide you, then this is article is perfect for you. In this article, we have listed down the top music apps for Mac that are free and will suit any kind of activity or mood.
Pandora
Although you won't find the Pandora app in the Mac App Store, you can download it from the website or use a third-party app on the App Store to connect to its services. You can browse songs on this app by genre, artist, activity, and can check out featured playlists as well.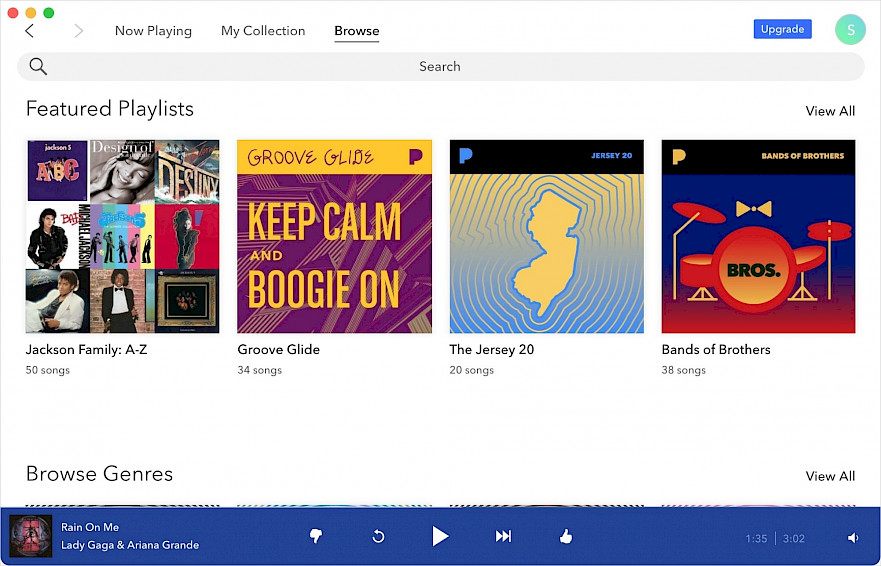 Here are a few features of this music app:
Find an interesting radio station or podcast to listen to.
Add stations to your favorites for quick access.
View the lyrics of the songs or get the artist's details.
Adjust music app settings such as notifications, audio messages from your selected artists, and so on.
This is a good alternative music app to Spotify and Apple Music and can be used on your HomePod as well. There is a free version available along with a paid premium version. So, if you don't want to listen to the songs offline or without ads, then you can stick to the free version.
Spotify
Of course, when we are talking about the music app, we cannot miss out on the most popular music service – Spotify. You can download this app directly from the official website as it is not available on the app store and listen to music based on your mood, top charts, listen to podcasts, or find something new.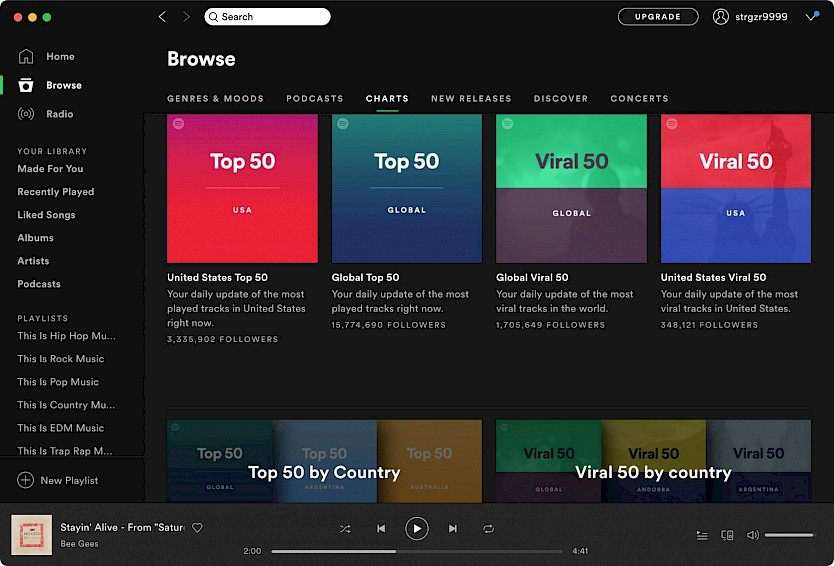 Here are a few features of Spotify that make it such a popular music app to download:
You can create a playlist of your favorite songs and share it with others.
Enable autoplay so that you can discover cool tunes when your songs end.
Configure settings such as crossfade, language, music quality, and so on.
Browse radio stations to play music
Spotify gives you a lot of amazing features and you can connect it with your other devices as well. It is also available free of cost and one can buy the premium version to skip ads and listen to unlimited music.
Amazon Music
For Amazon app users, the Amazon Music app is another great option for Mac. If you have subscribed to Amazon Prime or Amazon Music Unlimited, then this is a handy app to use. With this app, you can browse thousands of songs, albums, etc., and can even check out recommended playlists.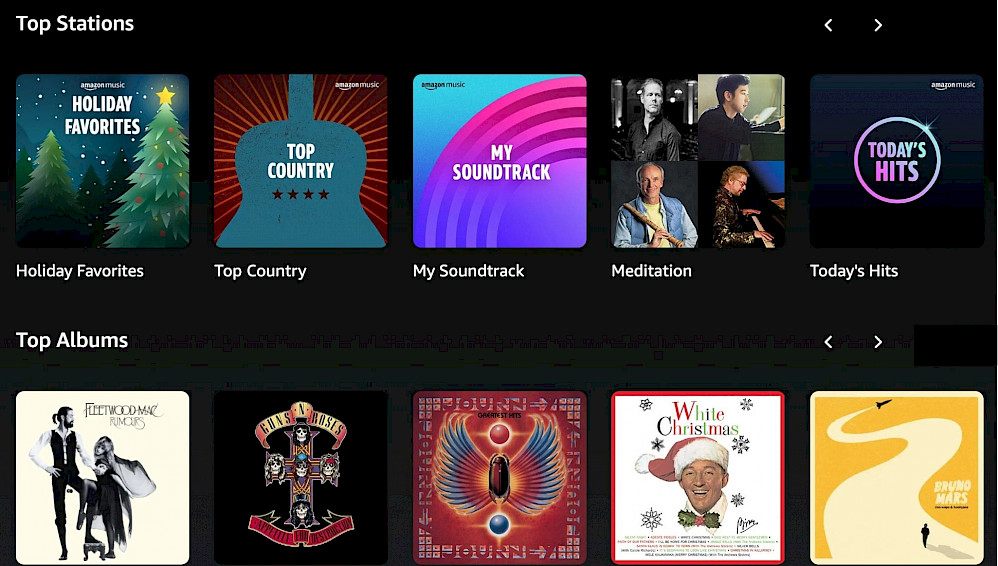 Here are a few features of Amazon Music:
Save and download songs and playlists
Share the playlists
Configure settings for music quality, explicit content, download options, etc.
Manage the subscription from the app.
Set up your music queue.
You can get this app directly from the official website and can choose to use the free version or the paid version.
You might also like