Best code editor for Windows 2018. Every developer must-have coding software
kuba - Wednesday, 21 February 2018
Every developer needs the right code editor to work. Finding the best coding software can be difficult, but we will try to help providing you with our List of best coding software for Windows 2018. Of course you can also use the code editors on Linux and Mac.
When you chose a code editor you need to focus in first place on language it supports and then on features that are available. Visual Studio Code from Microsoft changed a lot, and now it is one of our favorite software to create web applications. Sublime Text offers a lot of great innovative features, but it is available as a shareware. It was our main tools before we switched to VSC. Other code editor worth mention is Atom created by GitHub. It offers a lot of features, and you can extend the possibilities installing plugins, like in Visual Studio Code. Adobe creating Brackets offered us an option to create CSS directly from PSD files. The function is not available anymore but Brackets is still a good pice of code editor. In our list we can't forget about Komodo Edit, a powerfully web design software.
Best code editor for Windows 2018
1. Visual Studio Code - best code editor
Visual Studio Code is a free text editor with support for Batch, C++, Clojure, Coffee Script, Dockerfile, F#, Go, Jade, Java, HandleBars, Ini, Lua, Makefile, Objective-C, Perl, PowerShell, Python, R, Razor, Ruby, Rust, SQL, Visual Basic and XML languages.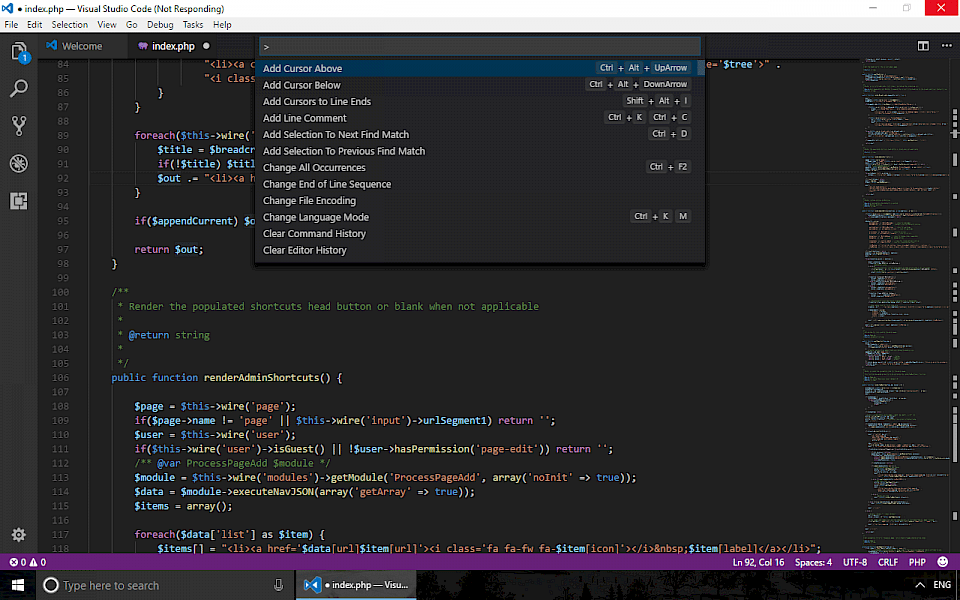 Visual Code Studio features include support for code autocomplete using IntelliSence technology developed for Microsoft Visual Studio, syntax highlighting, debugging, multiple document editing in tabs, build-in file explorer, and support for version control using Git. Command Palette available in Visual Studio Code offers usefull function including most recently used (MRU) list of commands that is persisted between restarts, option to restore the last typed input when reopening and history of actions.
2. Sublime Text - coding software for PC
Sublime Text is a powerful text editor dedicated primarily to developers. The application offers a plethora of options to accelerate editing and creating code from scratch. Sublime Editor is available for Windows, Mac, and Linux.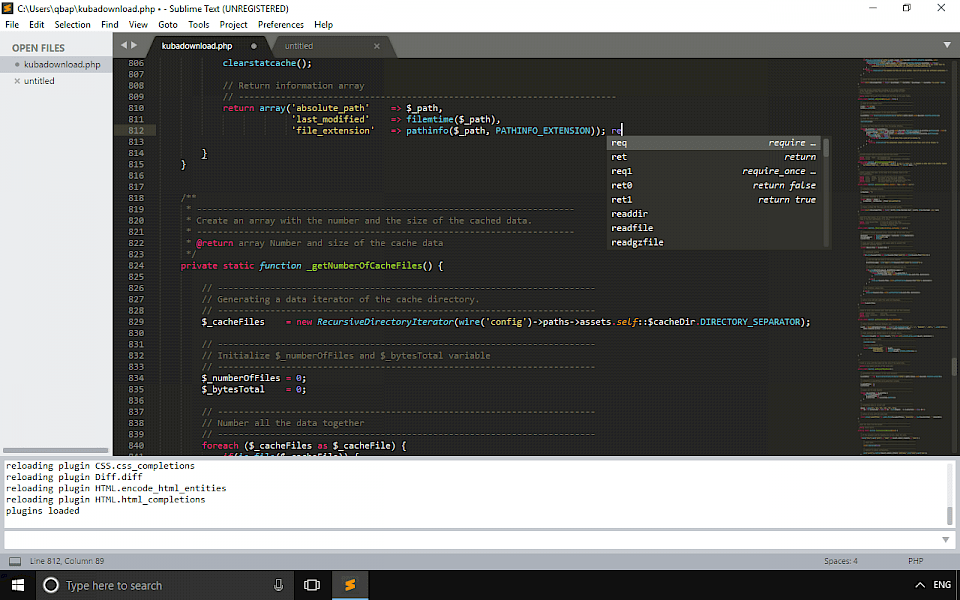 Sublime Text is equipped with auto-replenishment syntax, an option to edit files in tabs offers support for spell checking, function to save automatic changes, content search and replace using regular expressions, and support for keyboard shortcuts to speed up the process of creating the code. The Command Palette holds frequently used functions. With just a few keystrokes, you can search for what you want, without ever having to navigate through the menus or remember obscure key bindings.
3. Atom - best code editor for Windows
Atom is a desktop application built with HTML, JavaScript, CSS, and Node.js integration. It runs on Electron, a framework for building cross platform apps using web technologies. Atom download links available.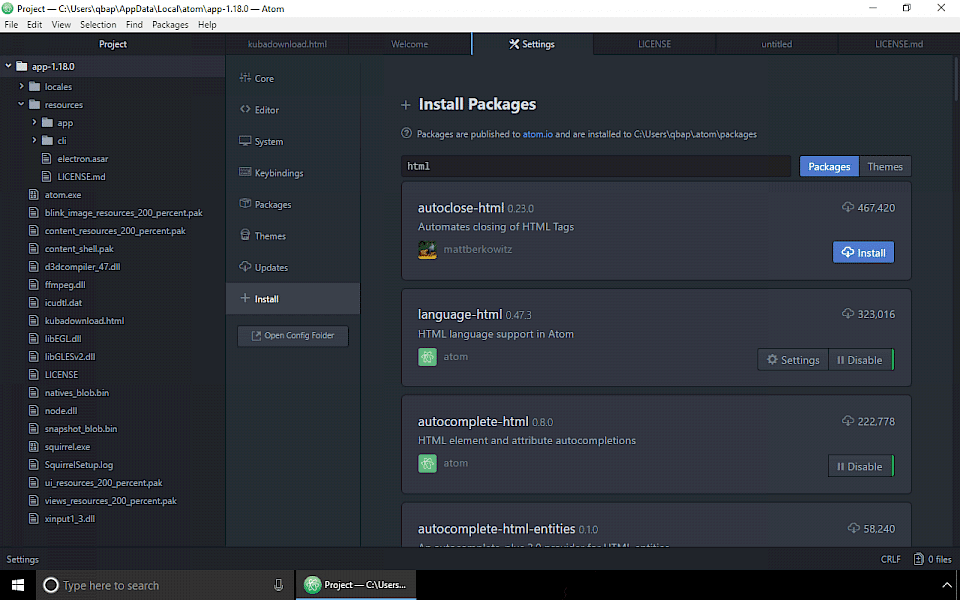 The app offers support for languages such as HTML, CSS, JavaScript, PHP, Python, Ruby, Java, C, C ++, C #, Objective-C, CoffeeScript, typescript, and SQL. Using the app you can write pages and web applications, as well as desktop software or mobile application. Atom is equipped with a number of useful features, among which we find syntax mechanism, editing files in tabs, creating code snippets, displaying text minimap, intelligent syntax auto-complete and integrated file manager.
4. Komodo Edit - free code editor
Komodo Edit is a free editing tool for creating applications and websites based on language like Python, PHP, Go, Ruby, Perl, Tcl, NodeJS, HTML, CSS and JavaScript. Komodo Edit also offers an interesting feature Track Changes is responsible for automatically saving the changes in the projects.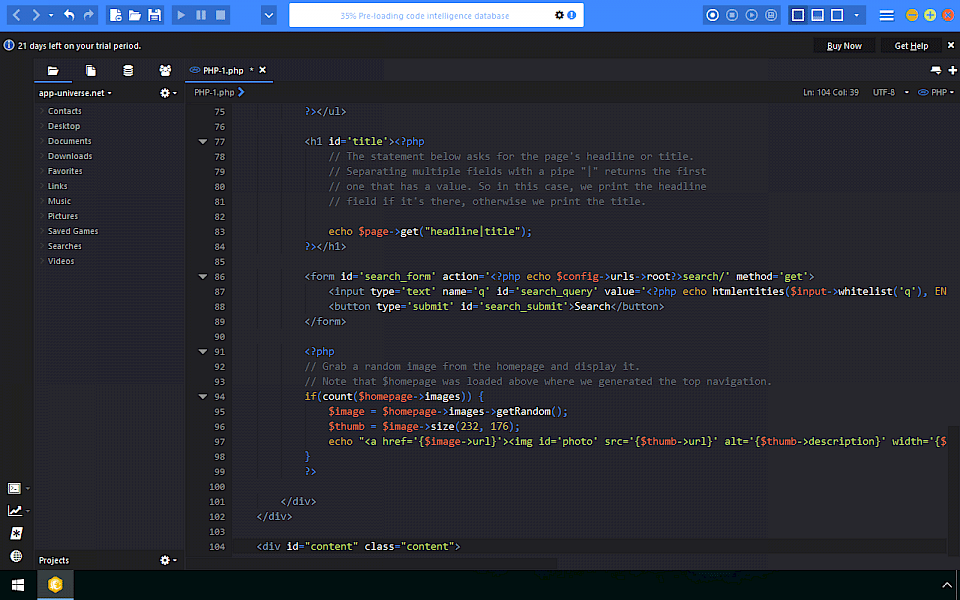 Among the main features of the program will find syntax coloring, auto-formatting and code completion, the ability to simultaneously select and edit multiple pieces of code, displaying the mini map the entire source file, the ability to edit files in tabs, load files, and open folders and tools without having to use a mouse or a live previews of HTML text stored in Markdown.
5. Brackets - text editor for developers
Brackets is a great text editor for fast and effective web and web apps development. Instead of jumping between file tabs, Brackets lets you open a window into the code you care about most. The PSD preview features was discontinued and you can find similar technology in Adobe Dreamweaver CC.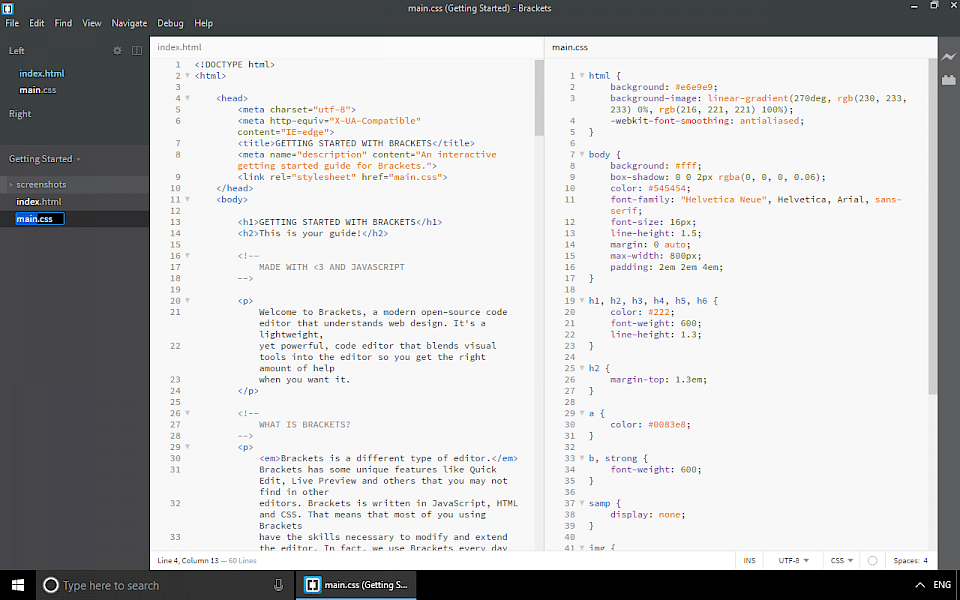 The program offers features such as syntax highlighting, automatic code completion, preview projects in the browser with built-in server, displaying links to local files in tooltip, mode editing multiple lines at the same time, the division of the view edited files, support for skins, the ability to define keyboard shortcuts and much more. Using Brackets you can make changes to CSS and HTML and you'll instantly see those changes on screen. Also see where your CSS selector is being applied in the browser by simply putting your cursor on it. It's the power of a code editor with the convenience of in-browser dev tools.