Download Microsoft Office directly from the developer.
Category: Office suites
Version: 2016 18.05.9330.2087
Last update: 25/05/2018
License: trial
Microsoft Office review
Microsoft Office is the most popular office suite available on the market. It offers a text editor Word, spreadsheet Excel, presentation app PowerPoint, database app Access, note app OneNote, Publisher and an e-mail client Outlook.
Word is a text editor offering all necessary tools for creating books, CV, and any other documents. You can freely format text, change fonts, add tables and pictures to documents, generate page numbers, print documents, export files to PDF format, create hyperlinks and much more. Excel is a spreadsheet designed to create the most complex spreadsheets with data, generate all kind of charts, and access to hundreds of mathematics functions.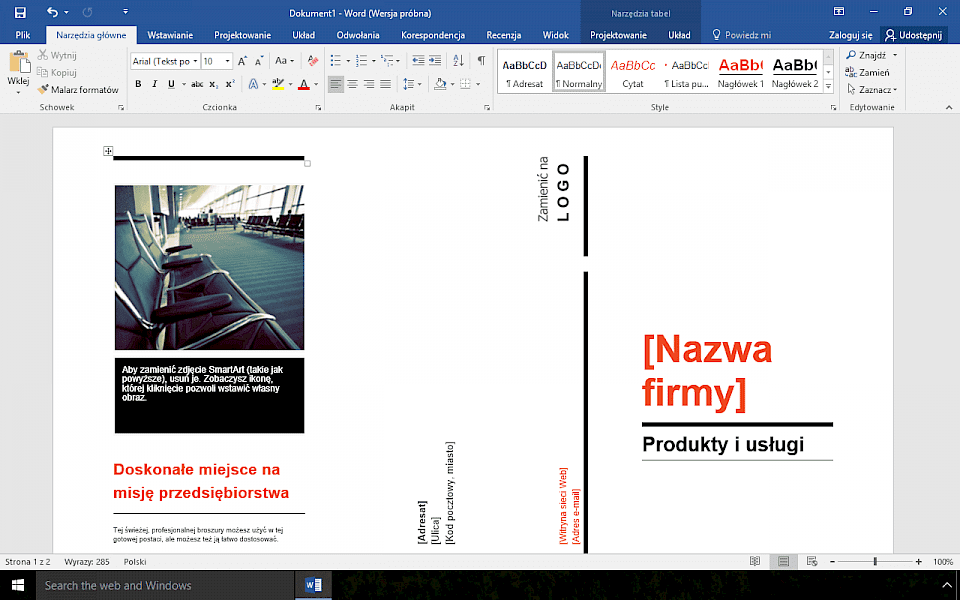 PowerPoint is a great app for creating a gorgeous presentation. Users can add to the documents, not only graphics files but also video and audio files. Every object in the presentation can be animated using available options. Access is an app to create advanced database files. In Microsoft Office, we can find also OneNote that allows as to create and share quick notes with pictures etc. Publisher can be useful to create any publications and Outlook is one of the best e-mail clients with many advanced functions.
Microsoft Office allows you to created and edit documents, spreadsheets, and presentation files in collaborating mode with other users. You can also access the history of a file to quickly recover the earlier version of the document.
Microsoft Office Download
You can download Microsoft Office 2016 18.05.9330.2087 for Windows Mac.