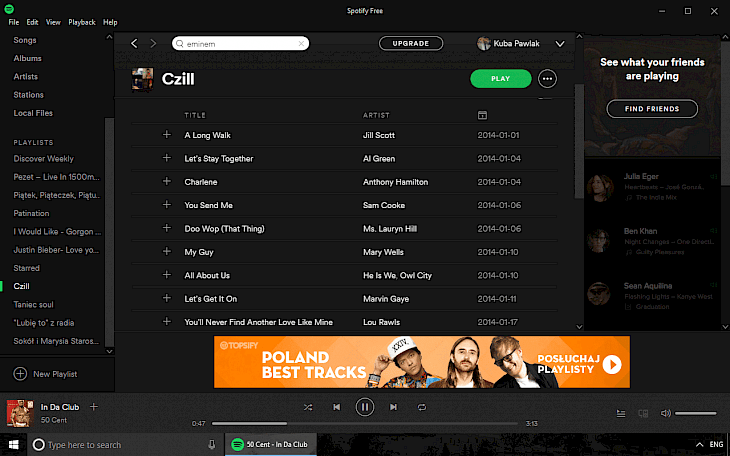 Download Spotify
Spotify is a free app designed to play your favorite music tracks and discover new songs and artists online. The free version of the application displays ads while listening to music. You can listen to music free on mobile, tablet and computer. Download Spotify PC version.
The application allows you to quickly find and play songs, check artists and albums. The free version of Spotify allows you only to play songs streaming without the possibility of saving them offline. The Premium version allows you to listen to music offline, shuffle play, you can do unlimited skips, play any track in high-quality audio and there are no ads.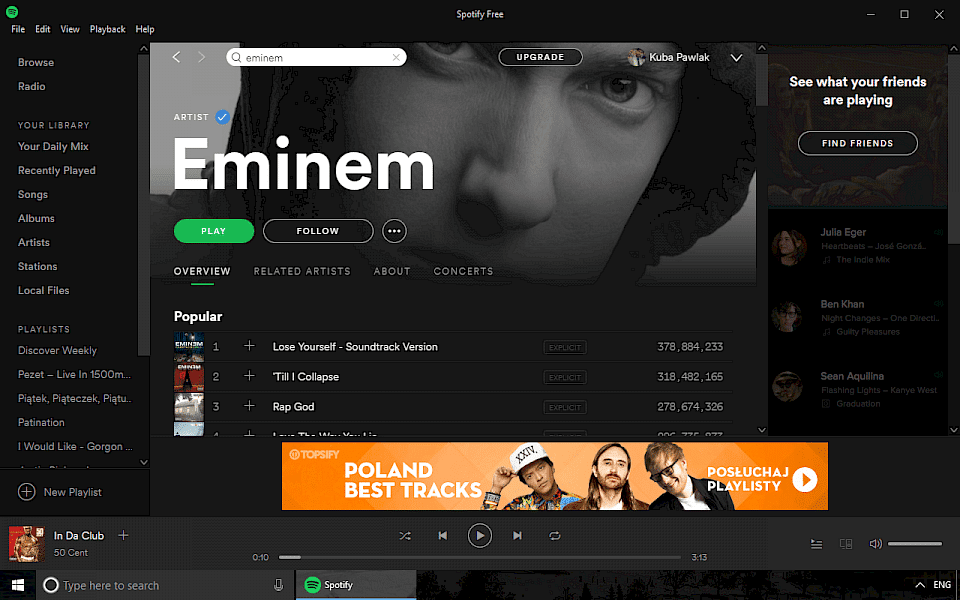 Spotify works fine as a standard MP3 player. The application scans the hard drive for music files and catalogs them in my music. You can also listen to online radio stations playing music categorized in 20 genres. Spotify automatically downloads and displays the lyrics, so that everyone can try to sing a favorite song in the privacy of your home. Download Spotify++ on iOS with activated Premium features for free.
With the player, you can also discover ideas for new songs, compiled on the basis of music you are listening too. Nothing stands in the way also to learn about the music taste of your friends and listen to songs recommended by friends. You can also create in Spotify playlists with favorites songs.
You might also like