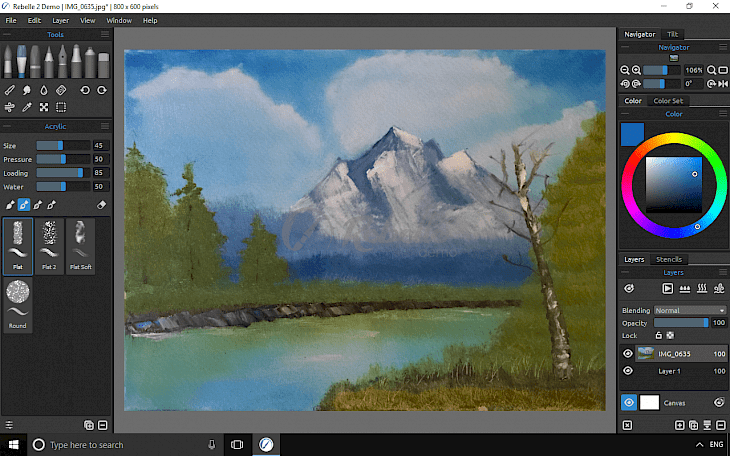 Download Rebelle
With Rebelle 3 paint software you can create realistic acrylic, watercolor, wet and dry media artwork, using real-world color blending, wet diffusion and drying. The watercolor simulation was created to provide a paint program with the most natural painting tools.
This painting software features realistic brushes with real-world simulation of paint diffusion, fast brush engine, wet tools: Watercolor, Acrylic and Ink Pen, blend and smudge tools, wet, dry and blow the wet painting, dry tools including Pencil, Pastel, Marker, Eraser, pen pressure support, tilt the canvas to get flow effects, an option to create custom brushes. Rebelle 3 offers intuitive customizable interface with multitouch gestures support.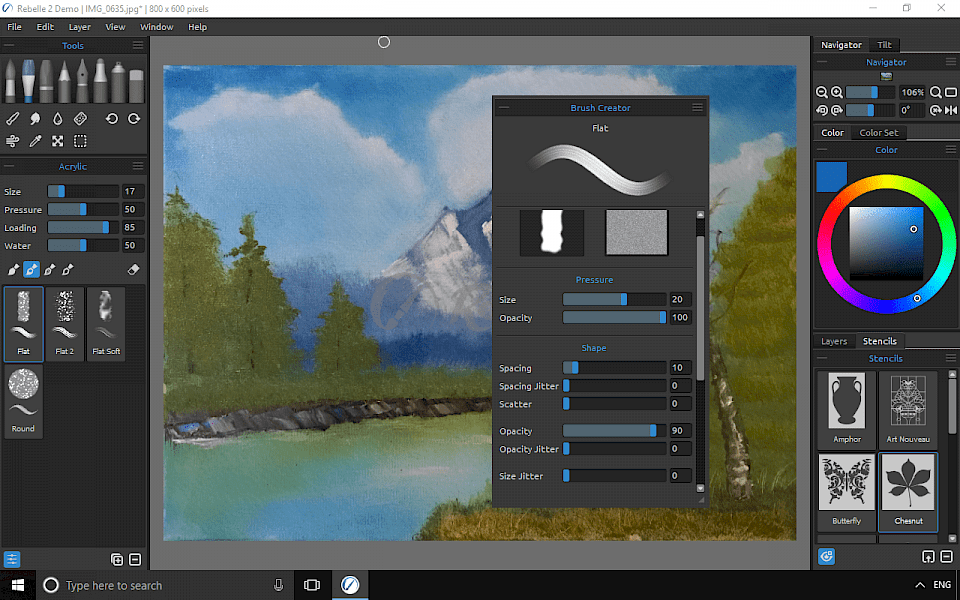 Rebelle 3 as a professional painting software offers some great features like 10 paper and canvas presets, 23 Photoshop blending modes, unique color mixing, image color tracing, layer support, creative stencils and masking fluid, selection tools, user predefined color sets and more. There is also support for PDF files with layers, option to publish and share artworks in Gallery, import and export images with alpha channel, work in full-screen mode, and support for PNG, JPG, TIF, BMP and REB files.
Rebelle is available from Windows and Mac OS (32/64 bit). You can download it for free. The image painting software offers also an option to Drag & Drop image from folder or web, image file thumbnails and function for iterative Save. Rebelle is a great software to paint using natural acrylics and watercolor.
You might also like