ESET Smart Security download for Windows, Mac.
Category: Antivirus
Version: 12.2.30.0
Last update: Oct 2, 2019
OS: Windows, Mac
License: trial
What is ESET Smart Security?
ESET Smart Security is a fast antivirus solution offering all options to secure your Windows and Mac system against any viruses. Application detects and eliminates Internet threats including viruses, rootkits, Trojans and spyware software.
Beside the antivirus and anti-spyware ESET Smart Security offers also a anti-phishing engine that prevents fake websites from attempting to get sensitive data, option to control and scan removable media, cloud-powered scanner, function to protect you from malicious content and let you easily manage the visibility of sensitive private information on social media, and blocks attacks specifically designed to evade antivirus detection.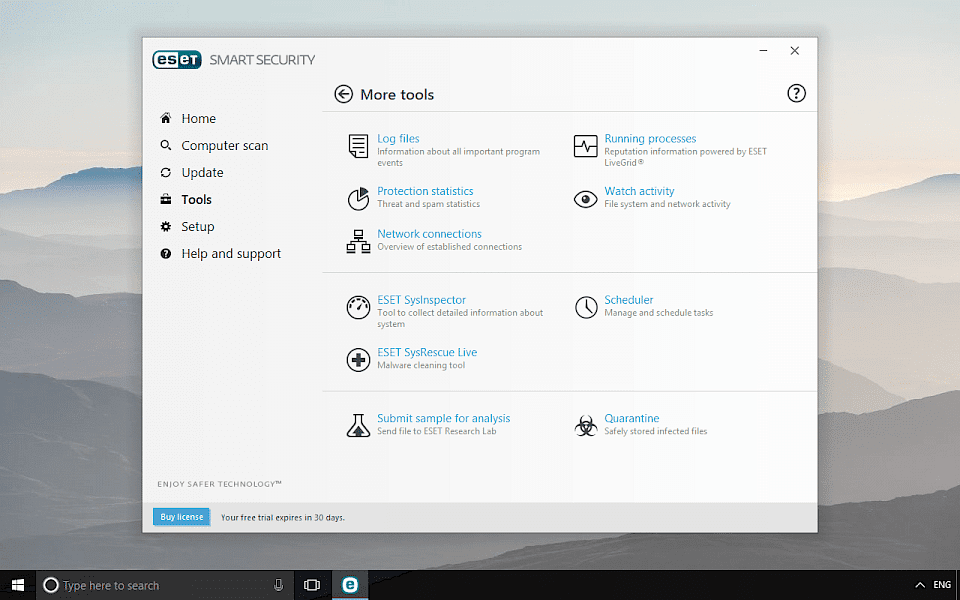 This antivirus uses advanced heuristics technology to detect and eliminate the latest Internet threats, browser attacks and malware. Anti-Phishing module protects your identity by blocking fake websites trying to steal your personal information, while Exploit Blocker thwarts attacks on web browsers, PDF readers and more. We have also access to personal firewall, parental control, anti-spam module and botnet protection.
Gamers will for sure be happy with a function to not disruptive pop-ups during gaming. The option work also great with any presentations, videos or other full-screen applications. In ESET Smart Security we will find also a option that shows tips and techniques to make your online experience even safer. Trial version expires after 30 days.
ESET Smart Security Alternative