Dilay Alternative
Dilay is a free 3D sculpting app that provides a number of powerful modeling tools. What is the best Dilay 3D sculpting software alternative? Our top recommended alternatives to Dilay software for Linux, Windows, and macOS include Blender, Wings 3D, ZBrush, Mudbox and more.
Dilay Alternative software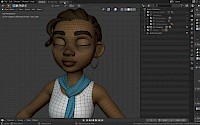 Blender from Blender Fundation, is a Dilay Alternative with GPL license. Blender is a free application designed for 3D modeling, video post-production, creating visualization and animation 3D / 2D. The application within their power does not differ anything from other professionals, paid solutions available on market.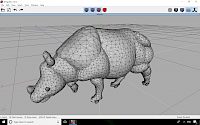 Wings 3D from Wings3D Team, is a Dilay Alternative with GNU license. Wings 3D can be used to model and texture low to mid-range polygon models. Wings don't support animations and it can export models to external rendering software like POV-Ray and Blender. Wings 3D is an advanced subdivision modeler with powerful tools.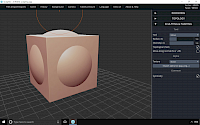 SculptGL from Stéphane GINIER, is a Dilay Alternative with freeware license. SculptGL is a free sculpting tool using WebGL. It's a full featured web app that can run in modern browsers. You can also download SculptGL standalone application for Windows, Linux, and Mac, and access all functions from web version.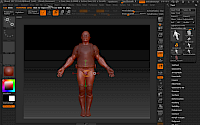 ZBrush from Pixologic Inc., is a Dilay Alternative with trial license. ZBrush is a digital sculpting and painting software offering powerful features and intuitive workflows. Pixologic ZBrush offers the most advanced tools for digital artists. With the ability to sculpt up to a billion polygons, ZBrush allows you to create complex models.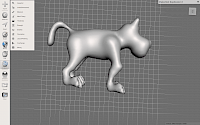 Autodesk Meshmixer from Autodesk, is a Dilay Alternative with freeware license. Use Meshmixer from Autodesk to clean up a 3D scan, create printing ready models, or design an object. Autodesk Meshmixer offers a lot of functions from 3D Sculpting, to robust Convert-to-Solid for 3D printing. Meshmixer download is available for Windows and Mac.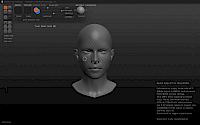 Sculptris from Pixologic Inc., is a Dilay Alternative with trial license. Pixologic Sculptris is an elegant, powerful and yet easy to use 3D sculpting software, allowing the artist in you to simply focus on creating amazing 3D artwork. If you're new to the world of digital sculpting, Sculptris is the ideal ground on which to get started! If on the other hand you're experienced in CG, you will find in Sculptris a blazingly fast way realize your concepts.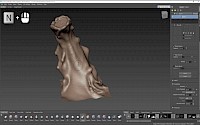 Mudbox from Autodesk, is a Dilay Alternative with trial license. Mudbox is a software to create high-quality 3D geometry and textures for your next project. You can take advantage of an intuitive work environment and professional tools for 3D sculpting and painting.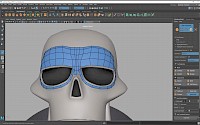 Maya from Autodesk, is a Dilay Alternative with trial license. Maya is a 3D animation, modeling, simulation, and rendering software helps artists work faster with enhancements to existing workflows and new tools. The software was used in many movies and commercials. You can see it in action in tv-shows like The Flash, Supergirl or short Kung Fury and Fido: The untold story.