Amazon Lumberyard Alternative
Lumberyard from Amazon is a great and free game engine for all major platforms. If you are interested in Amazon Lumberyard alternative please check our list of best competitors below. Lumberyard alternatives include CryEngine, Unreal Engine, Unity, Kodu, Godot, Cocos Creator and even Blender that comes with games engine bundled.
Amazon Lumberyard Alternative software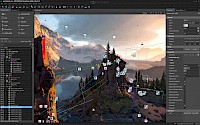 CryEngine from Crytek GmbH, is a Amazon Lumberyard Alternative with freeware license. CryEngine is the free game engine that gives you a combination of feature-rich development technology to create single and multiplayer games. The app supports modern game platforms including consoles PlayStation 4, Xbox One and PC running Linux or Windows platforms.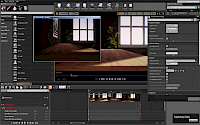 Unreal Engine from Epic Games, Inc., is a Amazon Lumberyard Alternative with freeware license. Unreal Engine 4 is a complete suite of development tools made for anyone working with real-time technology. From enterprise applications and cinematic experiences to high-quality games across PC, console, mobile, VR and AR, Unreal Engine 4 gives you everything you need to start, ship, grow and stand out from the crowd.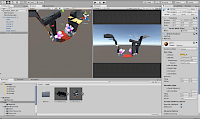 Unity from Unity Technologies, is a Amazon Lumberyard Alternative with freeware license. Unity 2019 is a professional tool used by professional developers to create games. Finished projects can be exported for 21 platforms including consoles, mobile phones and PCs. The possibilities of this app can be seen in action by playing games like Call of Duty: Strike Team, Bad Piggies, Deus Ex: The Fall, Dead Trigger 2, République, Wasteland 2 or Max: The Curse of Brotherhood.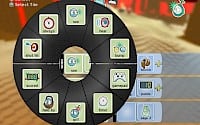 Kodu Game Lab from Microsoft Corporation, is a Amazon Lumberyard Alternative with freeware license. Kodu Game Lab is a free application to develop games for PC and Xbox. App is dedicated to the youngest computer users. With help of this application kids can learn creative thinking, solving problem and basic programming.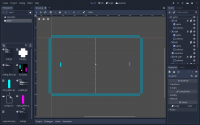 Godot from The Godot Engine Team, is a Amazon Lumberyard Alternative with MIT license. Godot is a cross-platform development environment for creating games on platforms such as Windows, Linux, Mac OS, consoles, HTML5, Android, BlackBerry, iOS, Windows Phone devices and others.
Cocos Creator from Cocos2d-x, is a Amazon Lumberyard Alternative with freeware license. Cocos Creator is a game development toolkit based on Cocos2d-x, Cocos2d-html5, Cocos2d-js libraries, containing UI Editor, Animation Editor, Number Editor, Number Cruncher, and Scene Editor. The IDE allows you to create Lua and JavaScript games that can publish one multiple platforms.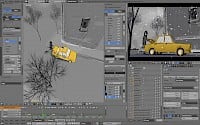 Blender from Blender Fundation, is a Amazon Lumberyard Alternative with GPL license. Blender is a free application designed for 3D modeling, video post-production, creating visualization and animation 3D / 2D. The application within their power does not differ anything from other professionals, paid solutions available on market.