TutuApp Spotify++. Download and sign IPA file for iOS
kuba - Wednesday, 17 October 2018
Tutuapp Spotify++ is the most wanted app on the black market list. User download Spotify++ from Tutuapp to access the premium features of Spotify music streaming platform for free. Learn how to install Spotify++ on your iPhone or Android device in 30 second step-by-step guide.
What is Spotify++?
Spotify++ is a tweaked version of Spotify for iOS and Android devices. What can you expect from Tutuapp Spotify++? Everything that offers the standard version of the music app including disabled ads, Spotilife, enabled seeking, no forced shuffle, unlimited skips, enabled extreme quality stream and option to import songs from Music app. Everything else looks the same.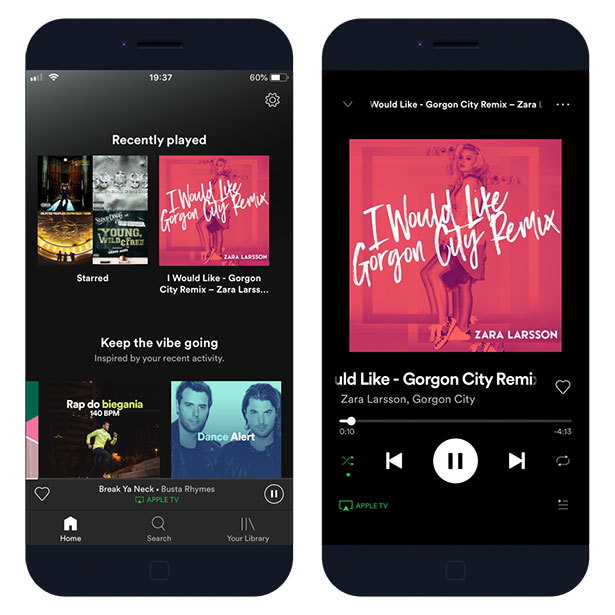 From Tutuapp Spotify++ you have access to Home with popular playlist, Browser where are available new releases, concerts, podcast, popular charts, Search where you can find favorite songs, Radio with genre stations and of course Your library where is your favorite music.
Is Spotify++ safe?
Yes, using the app is absolutely safe. You can download and install the ++ music platform and then switch to standard Spotify version without any complications.
Is Spotify++ legal?
Tutuapp Spotify++ can be installed legally but using it is not legal. If you like to use the premium features you need to buy the subscription. ++ version will give you access to premium features for free.
Tutuapp Spotify++ download
Tutuapp Spotify++ is available for download via free App Store platform. Tutuapp is a free platform to download and install apps available in AppStore for free. No Jailbreak is required to install the app.
Step 1. Open Tutuapp from iOS Home Screen, and type in search box app name.
Step 2. Tap Install and wait until the download finish. The app will be installed on your iPhone.
Step 3. Confirm installation by clicking Install button in Tutuapp.
When you use your own certificate to sign the app you will successfully avoid revokes on iOS. Download and sign the Spotify++.IPA file manually with Cydia Impactor and sideload the app on iPhone. We provide a full step-by-step guide on How to use Cydia Impactor to install IPA files on iOS.