Best Cydia Alternatives for iOS in 2019
kuba - Friday, 5 July 2019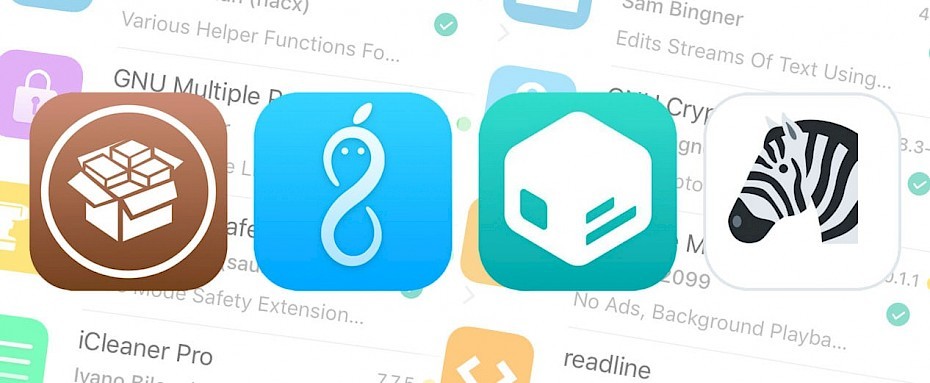 Cydia created by Jay Freeman is still one of the most popular package managers available for all jailbroken devices. We provide for you the list of best Cydia Alternatives apps for iOS in 2019. Install native package managers on your iPhone or iPad, or download 3rd-party AppStore without jailbreak.
Cydia is the first open-source unofficial AppStore for iOS. Originally released in 2008 by saurik, Cydia became popular among iPhone users for its ability to install packages to modify the system. The Package Manager works stable and it's installed by default by many popular Jailbreak Tools.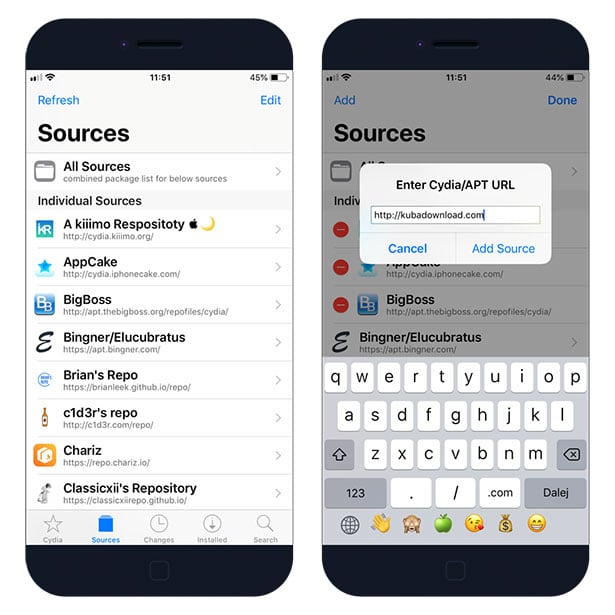 If you are wondering if there is a better solution then Cydia app we have for you a few replacement suggestions. Choose from native package managers offering similar features you can find Cydia like support for repositories, manage installed packages, or install 3rd-party Stores without Jailbreak.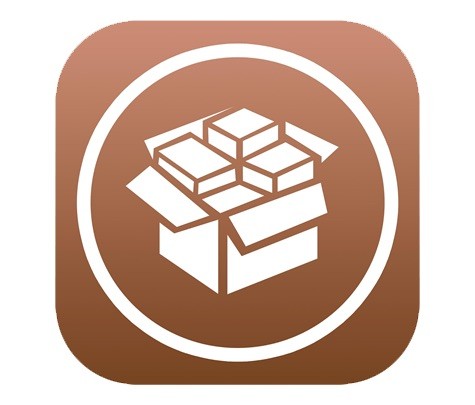 Cydia Alternative
Let's start with the top 4 native package managers replacements for Cydia that can be installed on your jailbroken device for free. All apps offer a modern look, better performance, and new options.
1. Installer:
Installer is our favorite Cydia alternative software packed with hundreds of useful features. The app is compatible with iOS 9 - iOS 12, supports OLED mode, an option to backup all sources and installed packages. Moreover, it can also automatically import Cydia, Sileo, and Zebra sources. Installer app is not reliant on APT or dpkg, uses a modern database, and is compatible with RootlessJB.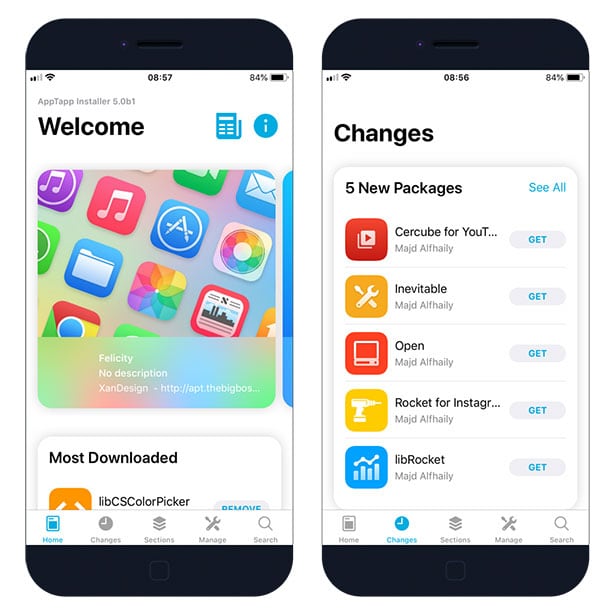 2. Sileo:
Sileo as a Cydia Alternative offers a modern user interface with access to all packages, installed repositories, jailbreak news, etc. The APT Package Manager is installed by default with Chimera Jailbreak tool, and it's compatible with iOS 11 - iOS 12.1.2. Sileo offers all features available in Cydia app in a more beautiful package. Edit sources, manage installed packages and discover new tweaks.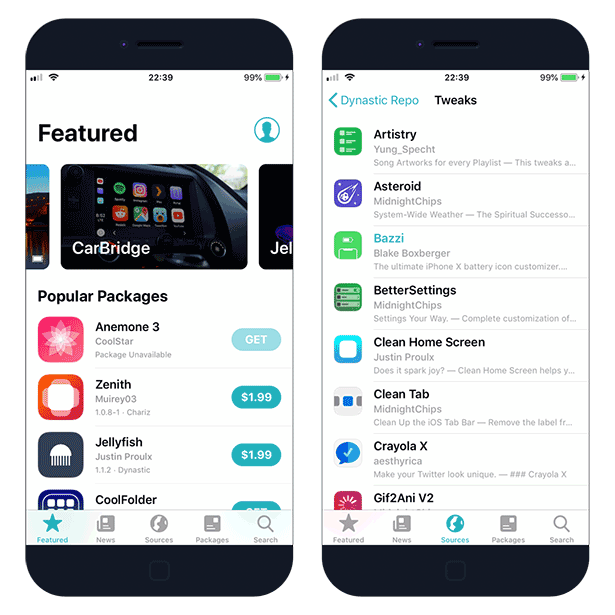 3. Zebra:
Zebra is fast and simple Cydia Alternative replacement for iPhone, iPad, and iPod. It offers features to download and install your favorite jailbreak apps and tweaks. The Package Manager was designed to work with iOS 8 up to iOS 12. Add new sources, view available packages and upgrades, and search for apps and tweaks. Zebra can be installed for free from the official Cydia Repository.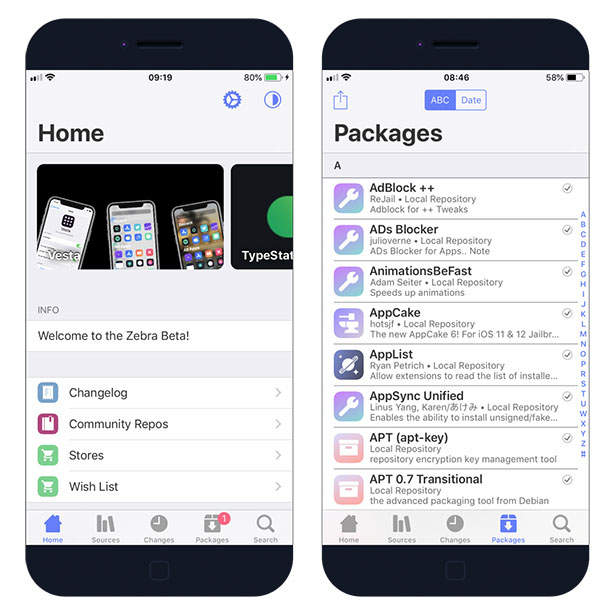 4. Lime Installer
Lime is a new Cydia Alternative offering the same features in better design. The app is still under development and there is no public version available yet. Edit source list, manage installed packages, search repositories for tweaks and libraries, discover new updates, and learn about useful apps. Lime Installer is available in dark and normal mode and can import repos from Cydia, Zebra, and Sileo.
5. Saily
Saily is a new native Cydia alternative for Apple devices with support for iOS 11 and iOS 12. It offers all the necessary options to manage repositories, download and install packages, view recent updates, etc. From the package manager app settings you can manually update packages and sources, import sources from APT Standard Software or Pasteboard Scan. Dark mode support is included as well.
Best Cydia Alternatives (no jailbreak)
You can also access a lot of useful apps, tweaks, jailbreak tools installing 3rd-party AppStore alternatives on your iPhone, iPad, and iPod Touch. There is no need to jailbreak your iOS device. Simply install the apps for free and gain access to all packages.
1. Panda Helper:
Panda Helper is a free platform where users can download games and applications for free on iOS. In the utility category, you can find also jailbreak tools, tweaks, hacks, etc. The app allows users to download paid App Store apps for free. This is a great non-jailbreak Cydia alternative.
2. Ignition:
Ignition App is the best place to find Tweaked Apps, Hacked Apps, Emulators, Jailbreaks for iOS. Access the library of hundreds off apps for iOS 11 and iOS 12. Install Ignition Store from the official source without a computer. No jailbreak required as well.
3. CyrusHub:
CyrusHub Mist is a new platform to install apps, tweaks, emulators, jailbreak tools on your iPhone, iPad, iPod devices without jailbreak. You can find here few packages available in Cydia Repositories and install them on jailbreak free iOS 12. No computer required.
4. TweakBox:
TweakBox app is a free no-jailbreak Cydia replacement allowing you to download and install tweaked apps. Tweaked versions of apps allow you to use them without limitation and adds some additional features. Install TweakBox on iPhone, iPad, iPod Touch for free and sign apps on iOS.
5. Tutuapp:
Tutuapp software doesn't require Jailbreak or Apple ID to work. The Store offers access to millions of apps, including paid, hacked games, and ++ applications with additional features. View apps by categories, ranking or newly added positions.
6. AppCake:
AppCake is an iOS App Installer that can install cracked iOS apps, install DEB files, download magnet and .torrent files. AppCake is compatible with iOS 9 - 10, iOS 11, and iOS 12. You can install the app on Non-Jailbreak device with premium service iPASTORE.
7. TopStore:
TopStore App is a free platform with no need for jailbreak on iPhone, iPad, iPod Touch. Sign paid apps, games, and hacked apps and install them on your device. TopStore works with iOS 8, iOS 9, iOS 10, iOS 11, and the newest version iOS 12.
8. FlekStore:
FlekStore is a Cydia alternative for Apple devices allowing to install ++ applications, tweaks, and cracked apps without Jailbreak. The app is compatible with iOS 9.3.5 up to iOS 12. Moreover, you can add manually new FlekStore Repositories to the app to access even more applications for download.
9. CokernutX:
CokernutX is a free platform allowing users to download and install popular paid apps and games available in AppStore for free. The software works without Jailbreak, and you are just a few steps to install the Cydia AppStore on your iOS device.
10. AppValley:
AppValley is a platform to download and install applications on iOS 8, iOS 9, iOS 10, iOS 11, and the newest version iOS 12. It doesn't require a PC to install AppValley on your iPhone. Go through the step-by-step guide to install the app on your device.